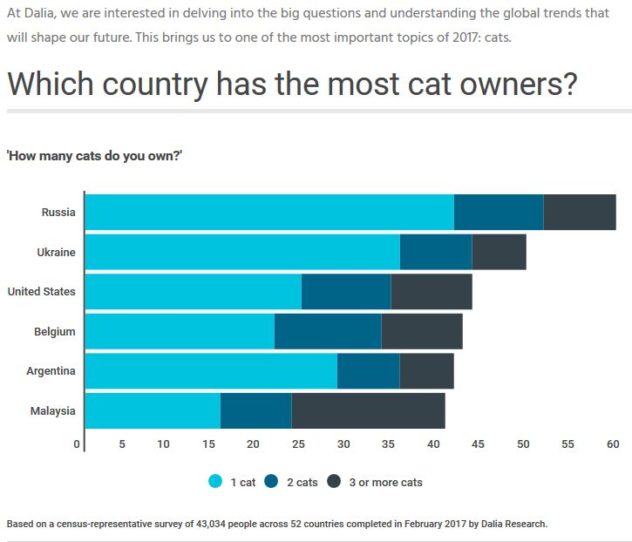 Svetochka sent me this link!
Sveta says; "I am not sure? But it's funny ;)"
https://daliaresearch.com/russians-are-the-worlds-biggest-cat-lovers/
* * * * *
I am not to sure about this either…
But it says that Russians are the biggest cat owners in the world. Not by a little bit, by a bunch…
I will look around…
Hmm!
Nope!
WtR