Hopefully we will get Sammy the Volga back today?
New wiring harness and a new but used dashboard. Sammy the Volga has probably 250,000 kilometers on her and has been over some very rough roads. Not always at slow speeds, I mind you. So now, Sammy gets a interior uplift with a newer year, but used dashboard. This will allow us to have a speedometer and working tachometer again. It also solves a bunch of issues with electrical problems…
I remember a 3102 model Volga that we bought for a man in America and it had the original old dashboard replaced at that time with a modern 3110 model dashboard. Everything is interchangeable on these cars….and it is easier to just swap complete sections, instead of trying to hunt for the issue, one wire at a time…
So, swap dashboards it will be….just like we years ago & more recently swapped front ends, complete motor, drive train. Sammy has been modernized on swap at a time…
---
Yesterday was Saint Nikolai day in our Russian village. The monastery is named after Saint Nikolai…
A visit to the monastery of St. Nicholas – Посещение святой обители святителя Николая
So since I am called Nikolai, due to Russians seeing my name as Kolia and for friends Ki, I had no choice but to partake in the festivities. It also does not hurt that we own Nikolai's home…
Oh and I finally got to, "Get out of Dodge". After several locals from the monastery and TRV decided to start fighting. Of course Vova was in the middle of it all….Gotta love it and it gave me an excuse to get away from the mess…
And someone lied about the bell at the monastery? (We were told that the bell was cracked?) They rang the bell (Yes same bell!) yesterday and it is just fine….now that is what basically started the fighting yesterday and I can see why! The whole Tiny Russian Village believed that the bell was dead and it has been silent for awhile…
I myself was very thankful that the bell is okay. Yet I have to wonder what was behind the lies?
The bell tone is beautiful…
---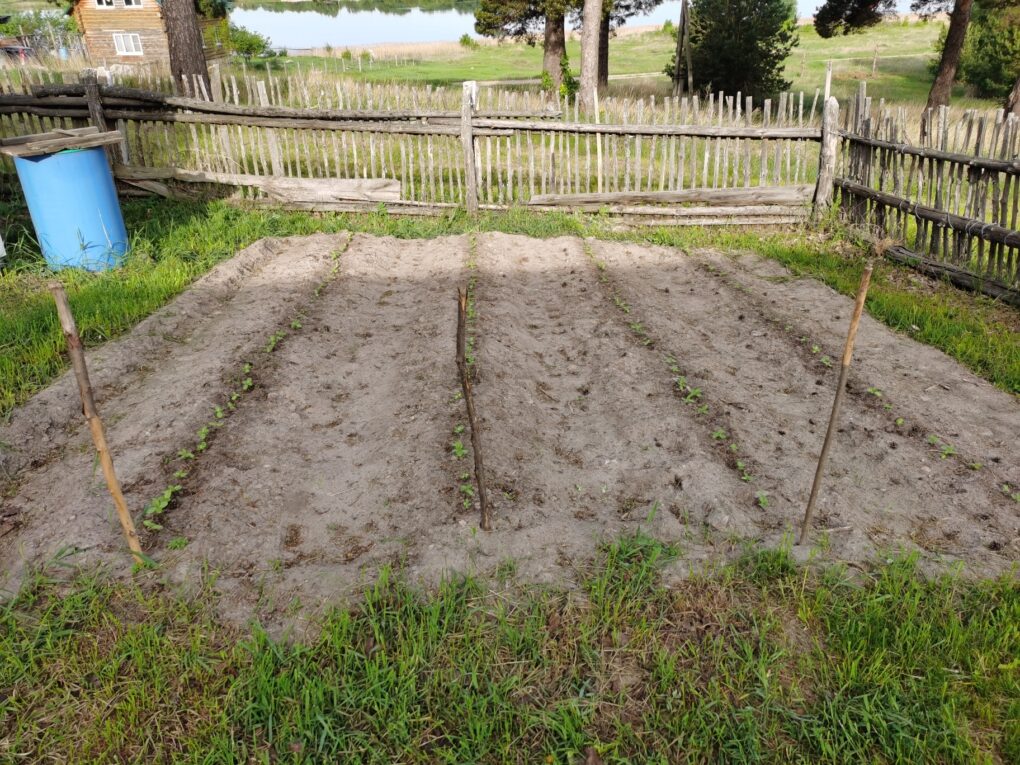 150 sunflower plants and I will wean it down to 100….Gonna be lots of chickadee food this year!
Oh and little Mrs. Wagtail tolerates me now. She peaks once in awhile at me with that beady black eye and otherwise ignores this grouchy bear. It is nice to be loved and ignored!
Love – Hate relationship, you know?
---
Mom's home is a day away from being done painted. I have about two hours of work to finish the last roof eve on our home and still have the eves to do on mom's home…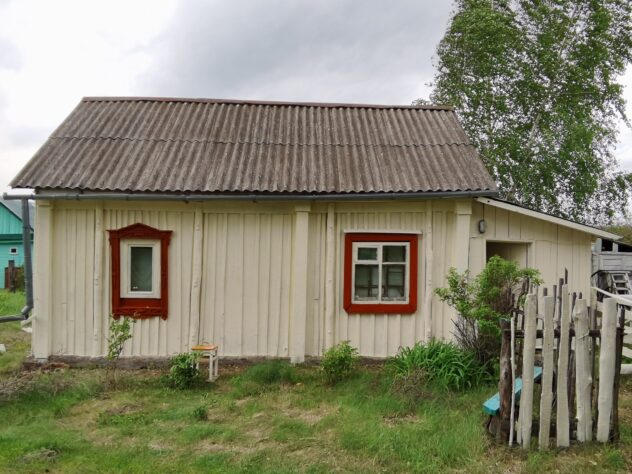 I also have some roof work to do on her home and then start rebuilding the brick wood stove…
If the weather cooperates? I will get it done soon!
Gotta run….too many things to do and maybe Sammy the Volga will be coming home this morning?
WtR