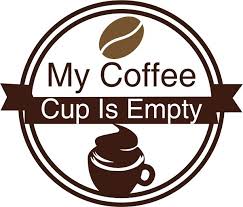 Several years ago I wrote about the demise of smartphones as we know them. They peaked as far as serious changes. Screens do not count. Faster internet does not count. What counts is, do you have something no one else has. And the answer is, "No"!
They are trying to make you believe that thinner is better, don't fix – just buy a new one and cost means quality and other trash talking propaganda…
Fluff does not make a better smartphone…
We have very good phones. iPhone and Samsung are good, they have led the way for many years, but they have peaked. Samsung's gravy is not phones, it is OLED displays, NAND flash, and DRAM chips and not the phone themselves. They supply the world with the parts to make the phones. That is why you see Samsung ho hum about other companies and the gathering phones sales percents. iPhone uses Samsung parts to make their phones, if that tells you anything…
I suspect that Samsung may not care, as long as they make the parts for all those phones being made…
I suspect iPhone does care….it is very nichey…
---
Two things are driving this smartphone issue that iPhone, HTC, Blackberry, Sony, Nokia (and on and on with many brands) is having people who are willing to innovate and garner the newest firmware and make them work on older phones. This is what I do and I have several old phones running Android Pie and they came with Jellybean and or Marshmallow… Yes they are old…
This leads us to the biggest issue: #2 reason…
---
What is now a base line phone is better than a phone two years ago. That with the fact that they cost under a hundred ($100) dollars and can run almost anything around software wise….makes all these phones Flagship killers anymore…
---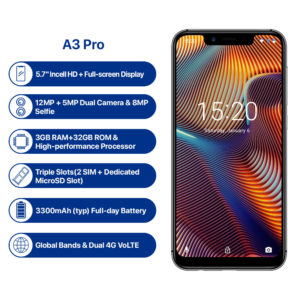 I have received recently, by a very nice person, a new UMIDIGI A3 Pro…
It is the best phone I have ever had. I have said that before, yet the cheap phones just keep getting better and better and better…
It has become my daily driver. Does not need to be rooted to make it better. It needs nothing….why it is simple when it is this easy to be a better phone….the s7 edge struggles to get connection at our flat….UMIDIGI A3 Pro has no issues and battery life because of that is measured in a week not a day…
It has replaced my S7 Edge by Samsung and now my S7 is my ROM experimentation phone. Simply amazing is all that I can say…
China is stomping the hell out of what use to be main phone companies and taking no prisoners. Samsung is in on this, as they make all the parts, for even your beloved iPhone…and a country like India and or Vietnam and or China puts them together…
It is now (Snuck up on everyone huh, iPhone?) Samsung, with Huawei nipping at their heels, iPhone falling behind, Xiaomi looking at the ass end of iPhone and OPPO right there trying to pull ahead of Xiaomi. I give it two years and iPhone and Samsung will be looking at other phones asses. iPhone is…
Now you understand why the USA Gov. is attacking Huawei, ZTE and such. Competition is not welcomed by American capitalist….also remember Samsung is letting the others slide by. That means more profits for Samsung, because cellphones is not the game for Samsung anymore…
Intel has been the dominant company in chip manufacturing for literally decades, but in 2017 it ceded its crown to Samsung, as evidenced by the two companies' annual financial reports. First noted by Bloomberg, the change of leadership was signaled by Intel's $62.8 billion in annual revenue being surpassed by the $69.1 billion generated by Samsung's semiconductor division. It's not a straightforward comparison to make, since Intel's focus is on x86 processors, where it remains the leader by a great distance…
Source: Samsung is now the world's biggest chipmaker – The Verge
and…
Source: Samsung's component division will make more money off the iPhone X than the Galaxy S8 – The Verge
Oh My! Samsung, Huawei and other elephants are squishing American companies…
Answers a bunch of questions and creates a whole bunch more questions that have to do with fair business and moralities of said business…
Right USA?
WtR