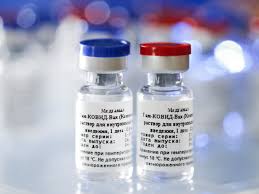 That thought crossed my mind as I read that Mexico will get and start producing Sputnik V. That triggered my thinking as many Americans go cross border into Mexico and get healthcare and dental care to boot, much cheaper and actually many times better than in the USA. Especially when considering the cost factor and care factor involved…
Will Americans cross and or be allowed to cross into Mexico and get a decent vaccine for Covid-19?
MEXICO CITY, January 13. /TASS/. The Mexican Federal Commission for the Protection against Sanitary Risk may approve the emergency use of Russia's "Sputnik V" COVID-19 vaccine this week, the country's Deputy Minister of Health Hugo Lopez-Gatell said during a press conference on Tuesday.

"It is likely to happen this week," he said. Earlier, the deputy minister informed that Mexico had acquired access to all research and technical documents on the Russian vaccine, including the results of the third phase of clinical trials, with the aid of Argentina. On Monday, Lopez-Gatell said that the republic's government may use up to 24 mln doses of the Russian vaccine.

On December 24, Mexico launched vaccination of medical personnel against COVID-19. So far, nearly 93,000 people have been vaccinated.

Source: Mexico may approve use of Russia's Sputnik V vaccine this week – World – TASS
So, I suspect that in due time, Americans will be able to go to Mexico and pay to get a much better vaccine than what will be forced down their throats by the US GOV…
Good for Mexico….now will the people be stopped from getting to that Sputnik V Vaccine? Interesting to see if that happens…
Will the USA play with your lives to keep you from getting/accepting a Russian made vaccine against Covid-19?
Sputnik V…
WtR