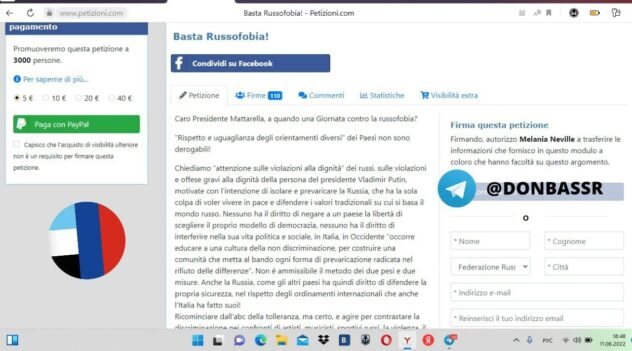 Basta Russofobia! Italy demands to investigate the genocide of Russians in Donbass by the Ukrainian authorities.
This initiative was made by the activist and leader of the political organization "United Italy" Amedeo Avondet.
He launched a petition to the European Court of Human Rights.
"An international investigation can finally show the world what really happened in Ukraine for eight years," the report says.
WtR