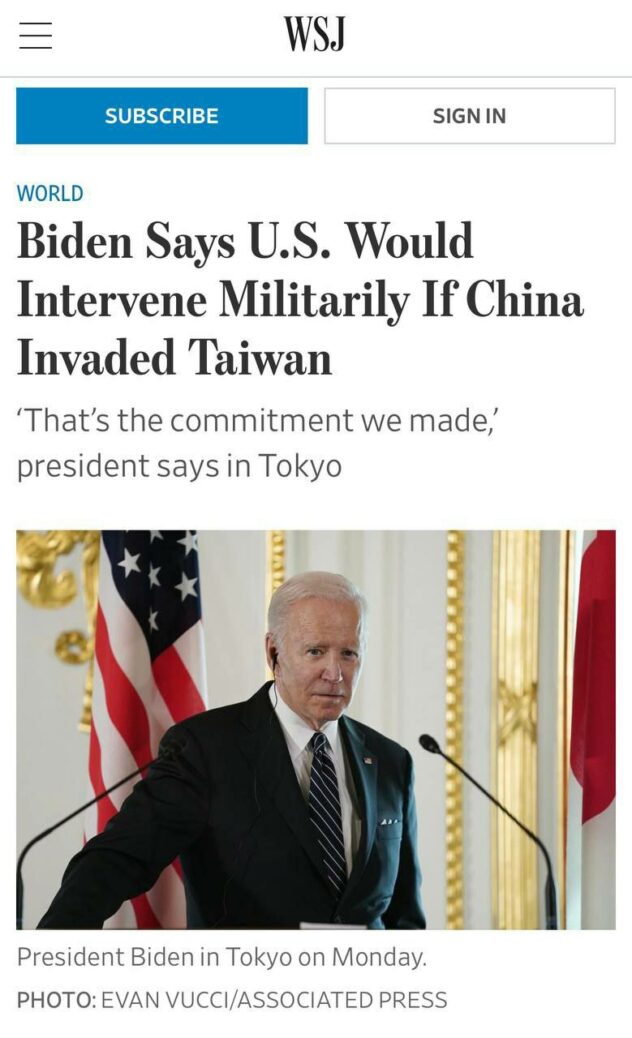 🇺🇸🇨🇳 Biden, during his visit to Japan, said that the United States could take a "military role" in repelling a Chinese invasion of Taiwan.
🇨🇳🇺🇸❗The Chinese Foreign Ministry urged the US to be careful in words on the Taiwan issue after Biden's words about the US readiness to "defend Taiwan"
At the same time, interestingly, the journalists clarified with Biden that the United States does not take a direct part in the war in Ukraine. Will the US go to war in Taiwan?
To which the President of the United States replied:
The situation with Taiwan is similar to the situation with Ukraine, only the burden of Taiwan is much stronger.
---
So according to what I see, the USA wants war anywhere it can get it.
Psycho country is USA…
WtR