English Translation Below…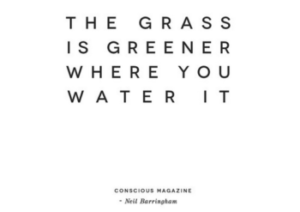 Source: Политнавигатор – Новости Украины и России

Крупнейшее украинское машиностроительное предприятие потеряло подавляющее большинство своих работников после начала конфликта в Донбассе.

Об этом в эфире телеканала NewsOne заявил депутат Верховной Рады Евгений Мураев, передает корреспондент «ПолитНавигатора».

«Я разговаривал с замдиректора «Азовмаша». Крупное предприятие, когда-то на нем работало 15 тысяч человек. Я часто привожу пример — сейчас тысяча. Я спрашиваю: а где все остальные? Он мне говорит: «Евгений, вы не поверите — автобусами забирали в Российскую Федерацию на все вагоностроительные заводы». Целыми семьями, целыми цехами уезжали люди. Потому что им давали квартиры, им давали нормальную зарплату, за ними никто не бегал с гранатометом и в балаклаве, они получали работу и прогнозируемое будущее», — рассказал Мураев.
"The largest Ukrainian machine-building enterprise lost the overwhelming majority of its workers after the conflict in Donbass began.
"Talked about this on the news channel NewsOne, Verkhovna Rada deputy Yevgeny Murayev said, the correspondent of "Political Navigator" reports.
I spoke with the Deputy Director of Azovmash. He said, "A large enterprise, once it was working 15 thousand people. I now about a thousand work here."
I ask: "Where is everyone else?"
He said to me: "Eugene, you will not believe it – they took buses and trucks to the Russian Federation for all wagon-building plants." then said "Whole families, whole workshops left with all the people. Because they were given apartments, they were given a "normal salary, no one from Russia ran after them with a grenade launcher in a mask, they got work and a predictable future," Murayev said.
Hmm….something to think about…
Called watering the grass…
WtR