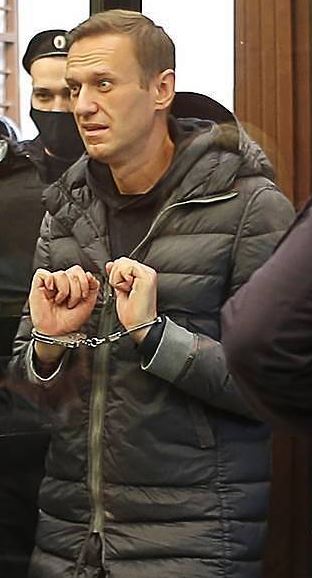 Using Navalny as the excuse to put the pressure on to stop Nord Stream 2 exposes the reason for the fake poisoning story of Navalny and the motivation for Navalny to return to Russia knowing he would be arrested and jailed when he landed in Moscow. It was all planned and it's all fake, just like the Putin's Palace story, just like the Sergei and Yulia Skripal adventure in wonderland story within the UK…
MOSCOW, February 2. /TASS/. Russian opposition figure Alexey Navalny's suspended sentence in the Yves Rocher embezzlement case has been converted to 3 years and 6 months behind bars, TASS reports from the courtroom."Despite the preventive measures taken with him, Navalny repeatedly violated his deadlines for reporting to the inspection. The court considers the motion of the [Russian] Federal Penitentiary Service to be satisfied," judge Natalya Repnikova announced the decision.
Source: Navalny's suspended sentence converted to 3.5 years of prison time in Yves Rocher case – Society & Culture – TASS
Navalny's wife was crying and Navalny looked like he would cry himself at any second. I guess the realization that his paymasters the USA and EU, might just throw him under the bus soon?
Navalny going to go see, "Big Bubba" in jail…
WtR