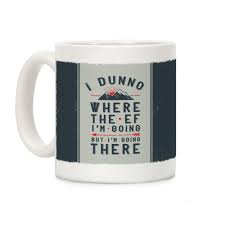 Strange, we have changed our WiFi modem, called our IP numerous times and tried anything we can think of & nothing short of switching providers will get our websites to show at our home…
The IP says, "Dunno!"
We say, "You Know!"
Right now we am on a Huawei Modem ( * Attention Americans: Huawei Modem!) that we use in the Tiny Russian Village. Works fantastic, if not a bit slower in data transfer, yet we able to work on our sites no issues…
We have noticed about a dozen sites blocked that are open on everyone else's systems. We have also pinpointed it to our IP's big system modem, yet they seem to balk at clearing the main systems cache…?
Makes it harder for us to get work done, when we have to switch systems just to look at a few sites. So?
Maybe we have to switch providers after all these years. Ten years we have had to deal with this terrible company. Sveta is very patient compared to me and she tolerates much more than I do. I have complained about "Net by Net" our IP since day one and my opinion has not changed. What is changing is my Sweetpea's opinion…
So, until my Sweetpea gets totally fed up with the situation, I will use a Huawei Modem ( * Attention Americans: Huawei Modem!) and use a different provider to get the job done. I just do not like paying for subpar service and Net by Net has been subpar for ten years in the service department. The only thing they are is cheaper than anyone else, due to we have been with them since they started the company and we moved here into our flat…
I suspect that since we are so (too) cheap of a customer, due to our beginning and unchangeable contract price wise and they have tried numerous times to get us to upgrade to a new plan….that they want us to either upgrade and or leave. That is what this American, who has dealt with many companies in the past, suspects and realizes…
But, as I said ten years ago, "They can stick it up their ass, there is a hundred companies that can do the same job!" Probably a thousand now….it has been ten years you know?
WtR ~~ on a Huawei Modem ( * Attention Americans: Huawei Modem!) ~~
PS: * Sorry, but do you know how stupid America looks being anti-Huawei?