Crystal clear skies and with that comes crystal cold temperatures…
-8 this morning and so beautiful and crisp…. Boza and I walked a short walk at 1 a.m. and it was wonderful. Getting ready to walk again in a few minutes. Going on 2 a.m. and that cup of coffee is perfect today…
I found a link that really pissed me off and…. well here it is…
I just cannot get around how a country like America can allow her people to be so left at the bottom feeder level and not supply the basics of a good life, all because a few want to warmonger all over the world…
What we (America) could have accomplished with that money?
I shake my head at the stupidity of our government and ourselves for accepting such a slap in the face. But then I am the evil one and the one who needs to shut up about such trivial issues as spending money for war!
What is it about America that we are suppose to be so proud of again?
---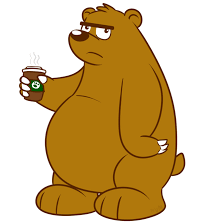 Boza wants to go out again. Therefore, I will walk the little rotten doggy and will be back to put down some more thoughts about life over coffee…
---
Back…
The rotten doggy has had his medicine, eaten four more packs of food and is sleeping good after doing his doggy business. Dogs life is correct, at least for our doggy…
I am still struggling with the cracked rib, but it is healing. Nothing like a cracked rib to slow you down…
I am going to have to get to the Big Village, Boza is eating almost a case of food a day and at this pace, he will be out of food in two or three days. We found a Pedigree little doggy food and he loves it. It is cheaper somewhat and I mix it with some chicken. Boza eats like there is no tomorrow…
Svetochka is still not feeling well, that makes Boza and I unhappy, well at least me! Looks like the flue…
I just realized it is just 2:30 in the morning…
Oh my days are long and the nights are so short. But Boza sleeps half the day and I try to ignore the pain of my rib. Does not always work and if I lay on the wrong side, that will wake you up quick. But still Boza is blind and I am not; so what should I complain about?
---
Yesterday I went to Vova's and had lunch. We had chicken and pasta. Vova loves to cook a skillet full of food and sit down with someone to eat. I should not eat the pasta, I am diabetic, but that is okay, I only do it once a week or so. If he does not fix pasta it is potatoes, that is the same effect on me…
He gave me about twenty kilos of onions and some carrots and garlic. When Svetochka comes I will get beets and will make her some soup (borscht,) she loves it, just like 99% of all Russians. You will find that beet soup is in all Russian restaurants and everyone has that special recipe…
---
[contentcards url="https://www.wsj.com/articles/three-ucla-basketball-players-detained-in-china-for-shoplifting-1510118535″]
Seriously? I guess that answers all my allegations about the American mentality? What they think they were in Walmart or something? Good timing guys; Trump was in a visit with China!
Maybe Russia did it?
---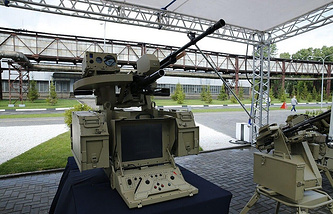 I want one of these mounted at the peak of the roof of the village home. This would be home security at its best…
I would say a pest free 250 meter perimeter would be good to have…
The weapons that Russia is developing are amazing.  I write about very little that I read about and this time I just had to say something. For I know Russians and nothing is said about things like this until they are available…
Kalashnikov Group, the producer of the famous AK-74 assault rifle – More: http://tass.com/defense/954894Neural Network the Russian future in weapons?
Hmm…
I gotta go! No words of too much wisdom today. Just looking at the world and what is happening and really, I just want to keep my mouth shut for the most part. I do have to say one thing; I saw the main stream media worry can Trump Twitter from behind the Great Wall of China's Internet (Firewall of China)?I guess he did and could!
[contentcards url="http://www.businessinsider.com/trump-uses-special-equipment-to-bypass-chinas-twitter-ban-firewall-report-2017-11″]
Seriously, I was very worried that he could not express himself to the Twitter world. That would have been a disaster on the magnitude of…. Well nothing compares to that issue. Not even the debt problem that America has…
Thank God; Well, that crises we reported on is over, go away now, nothing to see here…
WtR