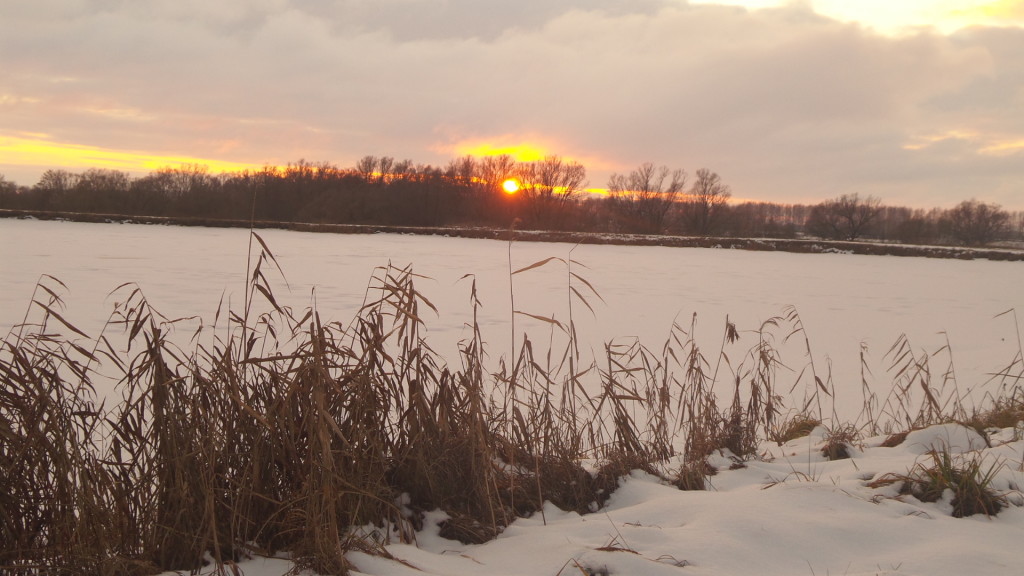 Boza and I are alone (our better half is gone) in the Russian Village. Sveta has made it back to Moscow and is doing her thing. Boza and I got up at 5:45 a.m. and walked for an hour. It was dark as the Ace of Spades and the wind was blowing to beat the band. I noticed that Vova was up and the lady at the white house was up and getting ready to leave to get her 10 litres of milk, that she gets every Monday from a small village called Sisoy. Vova was up and getting ready to go wild boar hunting. (A wild Boar is called кабан or cabon!)
* * * * * * * * * *
The car is running good and I fixed a bunch of issues. It carried us to the train station and me back home in style. I actually had some heat and that was a good thing. I will work today on fixing the heater still more. The heater hoses were all arranged wrong, but since I never drove in the winter much before. I never dealt with it, it was not needed. Thus, now it is needed and needed badly in the village. I am fixing it… 😐
* * * * * * * * * *
Down in the valley are a bunch of tractors and they are running with trailers from one set of fish ponds to our set of fish ponds. There seems to be a bunch of fish farms along our river called Para. The carp fish business is huge in Russia and Russians really like the farm raised carp. It is considered a delicacy and cheap on top of everything to boot. Last night as I came home from dropping Sveta off at the train station, there was about six trucks loading up carp to take to the big cities. Big business and it extends all winter long. They have winter ponds to house the fish that they sell…
* * * * * * * * * *
The Russian Village home is tight, warm and comfy. The work I did on it this summer is showing up in the way it feels. Sveta was shocked at how warm it was and she wanted to stay. Her family never used this home for winter and Sveta had doubts about winter worthiness of the home. I think now she has changed her mind.
* * * * * * * * * *
The lady from the white house just stopped by and got a phone number to Sveta. She would like to be able to have me pick things up when I go to the Big Village. I am glad to do it for her. She does not like Vova and Vova does not like her, but that is life and I like them both. 😉
The white house lady is shy and she is comfortable talking to Sveta, but not me. Her brother Nikolai is, if you remember, the one who went to the Big Village with me all summer. She is not as brave as her brother, with this grouchy American… 🙂
* * * * * * * * * *
It is wet and humid this morning, Boza and I are both kinda sad! Sveta is our beam of light and sunshine in a dark world, but we will adjust after today and get on a pattern. Boza and I both like to have a settled pattern to get things done and stabilize our life. Sveta wants to come for my birthday in the middle of January, hope the weather is good!
* * * * * * * * * *
Have a nice day and soon I will get pictures to record what it looks like here. It is so beautiful and Boza and I tomorrow will walk to the Holy Water spring. I will take the camera tomorrow and see what we see…
Kyle Keeton
Windows to Russia (WtR)