I am probably the most cell phone destructive person there is…
I helped push a car out of the snow in the Big Village a week ago and during that process, I crushed my cell phone. I used a backup phone and dropped it again a few days ago, yes, it is broken now also. I am trying to figure out how to turn a brick into a cell phone? Maybe that would last?
I still have one more, but who knows how long it will last.It is an old android and works okay. Touchy to make a call with, but works. I assume that soon it will be dead. Cell phones just do not last with me. I either crush them and or they just go up in smoke as i use them. I have glued cell phones back together, I have taped them back together and I have used string to hold them together. But they all die and usually die when I am happy with said phone. You can imagine why I would not buy a $1000 phone. It just makes no sense. $20 phones last just as long as a $1000 dollar phone…
Lucky for me, I can buy a cell phone in Russia to make calls with, for no more than 600 to 700 rubles, brand new! ($10 to $11)
Svetochka uses a cell phone for years and years. Me! I am lucky to get six months of full time use out of one, thus I keep several cheap ones around to rotate them. Just sad, plain sad, that this bear can not keep a cell phone for very long…
* * * * *
+1 outside and raining!
I feel like a Mac Truck has run over me as my arthritis is in full gear and accelerating. Oh, I hurt all over! May have to take a pain killer it is so bad… 🙁
* * * * *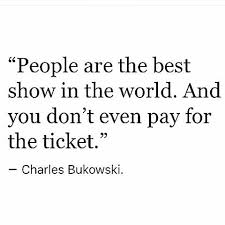 I have come to a conclusion…
Tucker Carlson debated DNC senior adviser Zac Petkanas on whether gender is biological or a social construct.

"If your sex is what you say it is, then what prevents me from playing on a women field hockey team?" Carlson asked. "What prevents me from getting convicted of a felony and demanding to go to a women prison? It's a real question."

"It's not a real question," the visibly befuddles Petkanis responded, before attacking Carlson. Petkanas said they were 'silly hypotheticals', "There are no examples of this," insisted Petkanas.
I have to say Tucker has got it right. Yes I said a MSM got it right…
There are too many BATSHITCRAZY people in the earth. Clean up in isle 3 please and while you are at it, empty "file 13" please……
WtR