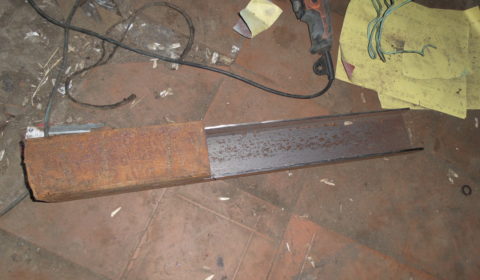 And Sammy the Volga is almost done?
I know, it is taking forever, but Sammy is a special girl and was having serious issues with her old body. Rust and more rust has been found. A bad section of frame was replaced and it encompassed about two feet of frame work. The water pump is in, the oil pump is fixed and she has all her doors replaced. We even are getting a replacement rear bumper. She is going to be better than new when it is done…
Simply put; all rust spots have been cut out and new metal welded in and she even has Gaz Gazelle rear spring shackles installed to lift the rear end up about three more inches….
This is how a car is done in Russia when rebuilt. Being built like a tank…
Going to be a pretty girl when done…. Two tone paint, whole bottom half with special chip proof paint and completely undercoated. We want twenty more years out of her. Volga; best car ever built…
I know, I have driven and owned many, including Cadillac, Lincoln, Mercedes, SAAB and many more, not the least a 1971 Volkswagen Beetle. (Which by the way, I had to rebuild just like the Volga is having done…)
Cost is about 60,000 rubles for everything and that is a bunch of stuff…
* * * * *

Svetochka walked to a taxi last night with a young neighbor guy. He has left his wife and three kids with grandma and the family is having a girls week with no guys. Well all guys gone but the little monkey boy, who will keep the girls busy as he runs around and terrorizes everything. Good boy…
Most of the time parents will really appreciate their girls, when they have a boy to show them the other side of raising children. The two sisters are prim and proper. They are polite and sweet gals, but then comes the charging baby rhino and he tries their patience. Good Boy!
Grandma does not drive. but the mother of the children does. But she drives only in the daylight times. Thus she could not take dad to the train station. That is okay, Svetochka is a pro at traveling to the train station in the Big Village and the two of them disappeared into the sunset. I am waiting now to hear if Svetochka is in Moscow and all is A-OK!
Update: I heard from Svetochka and she is drinking a cappuccino and eating at the train station. The metro is not open yet and she is waiting patiently…
* * * * *
Therefore, Boza and I are once again alone and grouchy without our girl. No not Sammy, Svetochka. We are grouchy without Sammy, but Svetochka is our love of our life and nothing is impossible with her around…
Svetochka is our SweetPea…
* * * * *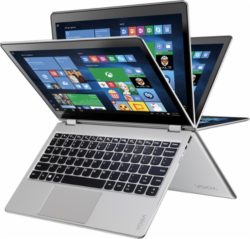 Gonna wrap a couple of things together here…
One thing is that several people have asked about the Lenovo Yoga laptop I got for free in Estonia…. All I can say is that it is the best computer I have ever used and or owned. Fast, easy to use and very versatile. The only two flaws in my eyes are Windows 10 and it is an Estonian keyboard. I have no issues, English is standard included as the keyboard, with Estonian secondary. No Russian, but just add a external Russian/English keyboard USB wise and it works perfect for Russia. Svetochka grumbled about no Russian and that fixed that…
What more do you want? Nothing for me and or Svetochka now…. Windows 10 is what it is made for and what will stay. Just too good to mess with and play with…
If you can find it? Buy it…. Lenovo Yoga 510…
Boza's left eye is clearing up. It is a miracle and he is resting much better right now. Once the operation is done, things will be much better. Eye pressure is dropping, slowly but dropping and that is the battle we are having. Glaucoma is a war you never win, but if you can win some battles, it is all good…
The white lilacs are doing wonderful, the T-Rose is in full bloom, the tiny pine tree is so happy and the Tiny Russian Village yard is full of chirping happy birdbrains…
Seriously, what more could make life better?
Nothing…. Well maybe a second cup of coffee? Oh yes…
WtR