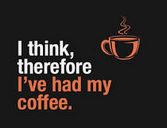 It is amazing when the realization of normalcy hits home again. I can hear the slight breathing of Svetochka in the other room. She sleeps much longer periods of time than I do. Thus, during her sleep times, I do all my writing and whatnot's…
While the weather is not cooperating for happy walks and getting more work done outside….the weather is not near as bad as it could be and for that we are thankful…
It is also interesting to me, as I have been so busy these last seven months, that I missed my better half, who was isolated in Moscow and I have been isolated in the Tiny Russian Village. I think I had the best end of the deal, to be honest with you…
Yet, there is something so perfect at this moment, as I write this post and realize that my better half is around again…
I believe that I tried hard not to think about the separation that Sveta and I had to deal with and I believe that she did the same. Now, after finally getting back together in the same home, it is a relief to not have a pretense hanging over your head all the time…
---
Never say it is over!
Sammy the Volga has finally for the moment, gotten all her major issues done. The latest, but I am sure not last, issue was one of the carrier Bearings on the drive shaft(s). Sammy the Volga has a three piece drive shaft….when I have constantly asked why? Two piece? Maybe? Three piece? Why?
Then the young guy who has been working on Sammy asks, "Did you replace the driveshaft at one time?" – "No! Why?"
Then we find out that many Volga's came with a one piece shaft and that it was considered much more reliable and better by far…
The three piece shaft is in a straight line. Is not a lot longer than my arm in complete and makes no sense as to ground clearance and reliability type of standpoint. The opposite in fact is true. We have so many more moving parts and so many more things to go out in such a short space, that it makes no sense…
After looking around and investigating. It looks as if whatever was available at the time the car was built? Was put in….it could have been a one piece, two piece and or three piece driveshaft!
Interesting….for now Sammy has stopped her squeals and knocks in the drive line! This is the second time to have to keep replacing universal-joints and when it crops up again, I foresee a single drive shaft future for Sammy!
---
While my brain wants to stay in the Tiny Russian Village, my heart knows and accepts that it is time to get back to Moscow and help Sveta through the winter. I know that I will be back after winter decides to go back to sleep. I have to paint mom's home, rebuild her brick wood stove and do as I did to Nikolai's home this last summer. That means re-fence mom's yard also…
Yes, I can do just fine in the TRV for winter but, "Why?" If Sweetpea wanted to stay with me there? That would be a great reason to stay all winter. No Boza anymore. Can't do anything but wait for Old man Winter to go away!
Therefore, time to pack and get on the road to Moscow!
Besides, I want a hot shower!
WtR