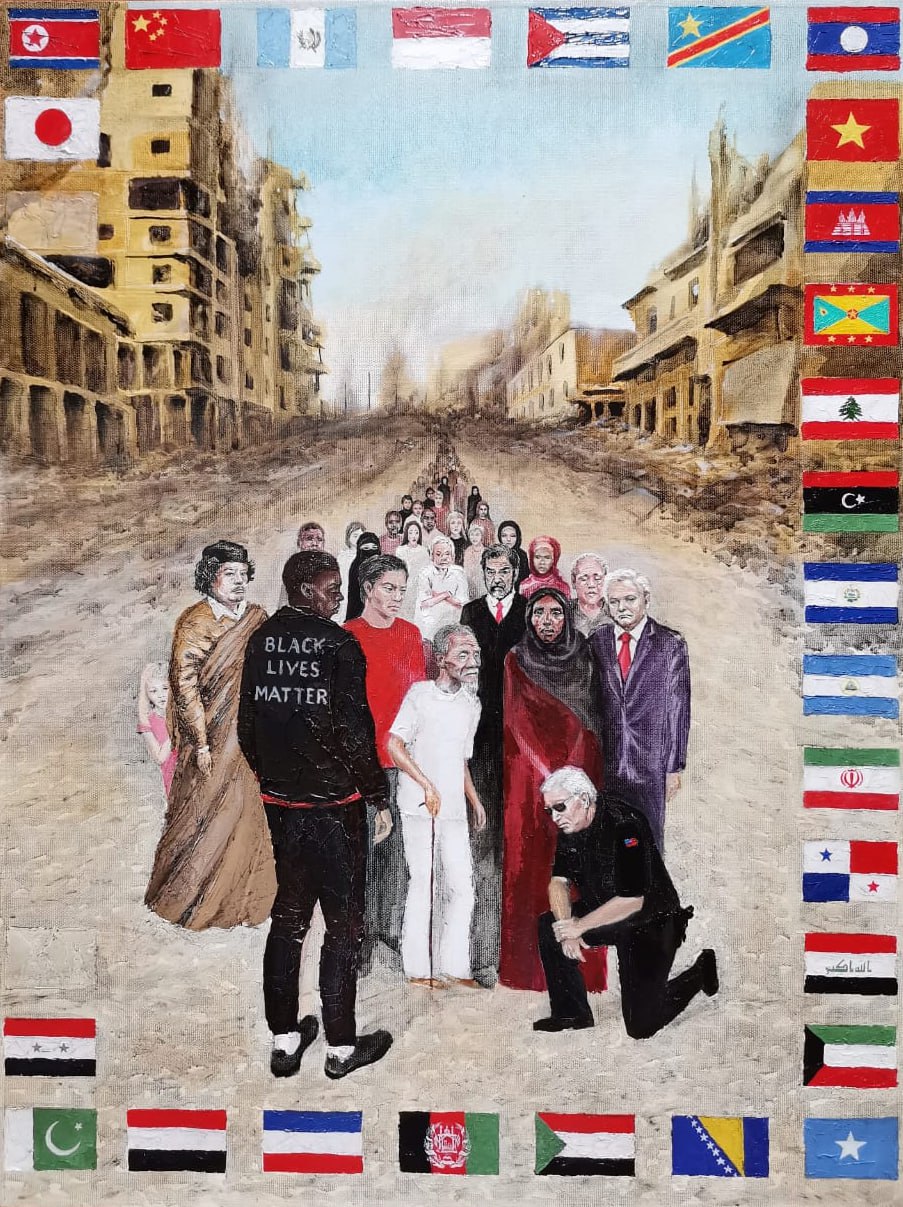 🎨 Ufa artist Zalia Kudasheva painted the painting "Repentance" dedicated to the beginning of the NWO.
In the painting you can see the executed Saddam Hussein and Muammar Qaddafi, as well as the inhabitants of Hiroshima and Nagasaki, who personify the atomic bombing of the Americans. Behind Slobodan Milosevic, the women of Syria are depicted, and in the center of the picture in front of the procession is a man with a kneeling knee and an American flag on a T-shirt, which vaguely resembles American President Joe Biden.
According to the new owner of the painting, who bought the work, "Repentance" is a symbol and a signal for all generations.
"We must remember that this war did not begin today or a year ago, and the history of US wars and invasions in the picture reminds us all of the lessons of history. Russia not only learned these lessons well, but also "prepared homework," but not everyone likes our "answers ," said the new owner of the painting (he asked not to be named).
While the painting will remain in Russia. When the US elections begin, the canvas will be handed over to the next president of America, as a reminder that this picture should not have a continuation of the plot and new victims.
WtR