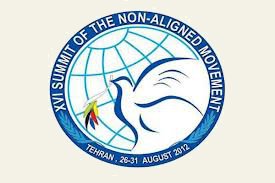 TEHRAN – The 16th Non-Aligned Movement (NAM) Summit opened in Tehran on Thursday under the theme of "Lasting Peace through Joint Global Governance."
Iran's Supreme Leader Ayatollah Ali Khamenei said in an address to the opening ceremony that "The Islamic republic is not after nuclear weapons" and will never slacken off its right to the " peaceful" use of nuclear energy.
Khamenei said that Iran's slogan is "Nuclear energy for all, nuclear weapons for none."
He slammed at the western propaganda against the nuclear program of the Islamic republic and stated that "A few Western countries want to build a monopoly of nuclear fuel."
Khamenei condemned the Israeli "occupation" of the Palestinian territory which should be ruled by the Palestinians the NAM should take practical steps in this regard.
He also said the UN structure is "illogical," "unjust" and "non- democratic" and stated that "The world must not be controlled by a few dictatorial regimes."
The Iranian leader pointed out that "disarmament is an urgent necessity" in today's world and the Islamic republic calls for a Middle East free from nuclear weapons.
Windows to Russia…