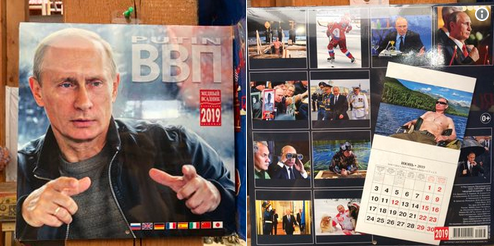 TOKYO The current leader in 2019 calendar sales at a popular chain store in Japan is not a fresh-faced young idol, nor is it a sexy heart-throb actor. Rather, Vladimir Putin, the 66-year-old president of Russia, takes the cake in that category. That's right, the very same exercise buff that also has claim to a fragrance in his home country and a manga in Japan is currently contributing to an unprecedented number of calendar sales in a foreign country. The Putin-dedicated calendars are being sold by Loft,
Source: Putin calendar sales surpassing those of Japanese stars in Japan – Japan Today
and…
However, Japanese news outlet Livedoor claims that a recent explosion of young women who are self-proclaimed "Putin fans" are actually responsible for the hike in sales.
Source: Japan's best-selling calendar star revealed… as Putin (PHOTOS) — RT World News
Interesting…. What can you say? The Japanese girls love him…
WtR