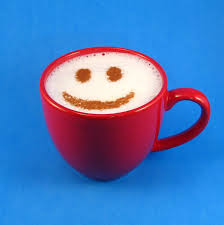 Too scary and dangerous to go looking at airline crash sites for the truth, too dangerous to stand on the front line of war and show the truth, too lazy to dig up the truth, why? When it is easier to just find a seat at the local coffee house in Washington, DC or anywhere else in the world and do some creative writing with a frappuccino or a cappuccino with a smiley face on it…
That smiley face makes it all good in the world and when you write with a smiley face on your cappuccino, why care about what you write?
The new main stream media journalist is no longer a journalist! I watch from the scrounges that write dirt about Moscow, to the scum that writes about wars from their local Dunkin' Donuts shop in America. These are mainstream media, and many high paid to write lies about what they know not about…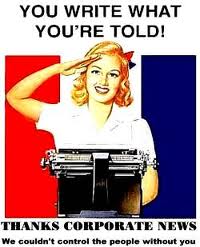 The big problem is; if they wrote the truth, they would be fired and or worse. So the new journalist is a byproduct of the media censorship that is prevalent all over America…
It works and it is sad to see, I have for weeks now been reading comments, articles, and thoughts on world issues. I am very amazed at the response that people give. The responses are cut and dried, media propaganda. Then I watch and listen to people who talk about how they only read one news source and that is 99% of the time, a main stream media source. They say, "Who has time? I pay for NYT subscription and that gives me all I have to know about what is happening in the world!" or "The Guardian is so truthful!"
We do truly live in a world lacking in morals and integrity. The items that are so important to telling a story the way it really happened. We have lost the facts of telling the truth no matter who it hurts and now we tell the truth according to what we are fed by the powers above. Fear and greed drives the journalist profession and that should never be..
Post by Kyle Keeton
Windows to Russia…