Love Windows OS? Hate Windows OS?
Want to keep Windows out of your privacy? Still want the Windows ease of doing things and the familiarity?
Then this is for you…
NeoKylin or just Kylin in China, is developed by "China Standard Software," located in Shanghai. It is also, with idiosyncrasies attributed to the Chinese, a very stable OS…
Scientific/Manufacturing Enterprise RusBitTech has developed, for the use of the Russian Government a very very stable Linux and yes, I have been working with it for weeks…. Astra Linux…
Both available in English and both XP Clones…
To review them would be worthless and not what I am about. But, to tell you that I have mixed and matched the two systems and complied a stable OS for permanent usage. Is what I care about. I found that the Chinese system was restrictive in its use, yet very innovative under the hood. I found the Russian system, which seemed to be based on Red Star Linux, weaker under the hood, but WM per Fly, was super and excellent. Plus the Russians had added some very important programs that just caught my inner Geek…
Both OS's have a common and a special edition. The common edition is what I am dealing with. Very complete and very easy to install. I give the edge to the Russian system for ease of install. I can see why these countries have developed the respective OS's and as the future unfolds, these OS's will get better and better…
They can be daily drivers right now though… And no doubt the special editions are vastly superior…
Linux has come a long ways and it now has literally anything in software to replace Windows software. Then there is always WINE and use that Windows software anyway…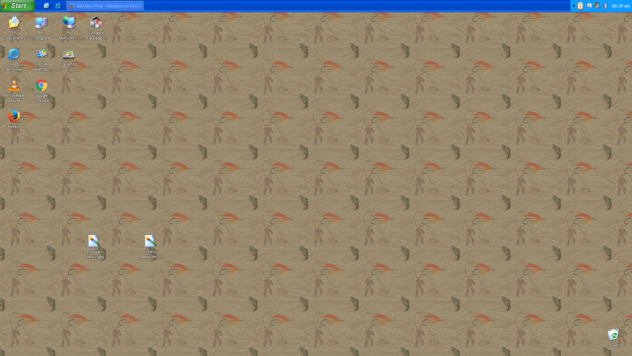 Snapshot of my desktop; Look familiar?
Its is almost an exact XP Clone, and many people could not tell the difference, until you open a terminal. Then Linux stands out in full force…
I am not talking about just a theme. I am talking about right to the core of the system, it is Windows XP on steroids. Fast, powerful and safe to use in the World Wide Web…
It was inevitable…
Both Russia and China have had serious issues with hacking by Microsoft and the US government. Using a software based in the US is like using steel wool as toilet paper. Not very smart and hurts like hell. Both countries have been pushed to this by sanctions, US policies and US spying…
I for one am glad and have increased my learning curve to a much higher degree. These OS's are some very stable systems ad I have decided to keep them both and watch them grow into full fledged, adult Linux OS's…
Have a nice day…
WtR