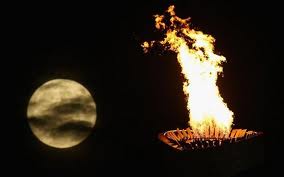 The Olympic Flame is going to leave Earth as part of the traditional relay before the 2014 Winter Games in the Russian city of Sochi.
­"Russia was the first country 50 years ago to send a man into outer space," Alexander Zhukov, president of the Russian Olympic Committee, told the RIA-Novosti news agency. "Now we have the chance to be the first nation to send the Olympic Flame to outer space, and we are proud of that."
No less than 14,000 torchbearers will take part in the 120-day-long relay, which will see the Olympic Flame covering 28,000 kilometers and nine time zones.
The sacred fire will also be brought to the highest mountain in Europe, Mount Elbrus, as well as to the bottom of the deepest freshwater lake in the world, Lake Baikal.
I had a post about several months ago and it looks like they are going to try to take the flame to outer space…
Hummm – not sure what I think about that…
Windows to Russia!