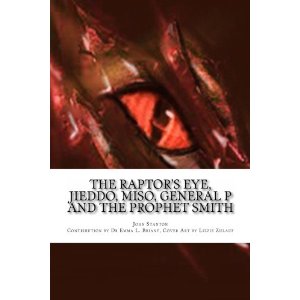 The United States of America remains the preeminent global empire very much by design. Its expansion was not by accident. In fact, it was a necessity. Indeed, America's instruments of national power–diplomatic, intelligence, military, economic, financial, law enforcement, information and people–remain unmatched in their productive capacity, global reach and destructive power. There is no nation-state (not even the lauded BRIC group) that has so many instruments of national power within its quiver.
But even with all its mighty power, the United States is tangled in a web of its own design, with little room for escape. America's prosperity and its way-of-life, depends vitally on global domination, not only in the ethereal marketplace or cyberspace, but particularly of critical land, air and sea routes (choke points).
The center of gravity in the tangled webbing is Washington, DC, the epicenter of political, sexual and egocentric intrigue and the birthplace of projects like the "Surge" in Afghanistan and Iraq, "MISO" (military information support operations), and a host of other tinker-toy concepts and initiatives, many of which have cost nearly 100,000 American lives killed or maimed in action and an equally horrific toll in Iraq and Afghanistan that also includes millions of displaced civilians.
Palace intrigues abound in the Capitol of the American Empire, of course. The latest being the sex life of CIA Director David Petraeus. Speculation over Petraeus' approval of rogue operations in Libya and elsewhere around the globe runs high as of this writing. Many camps in Washington, DC, are cheering at the Princeton and West Point graduate's forced resignation from the CIA. None more than those who cautioned against drinking Petraeus' blinding elixir. Such is life in the empire's capitol.  It is all part of the grand theater of power politics.
The Petraeus matter is symptomatic of a debilitated US Department of Defense Inspector General's office. It is largely compromised according to a military insider.
"The biggest reason why stuff like the General Petraeus scandal happens is because the Inspector General's Office (IG) continues to discount or ignore complaints from subordinates, until they explode in their faces. There is no way Paula Broadwell could have jumped on a plane and appeared in Afghanistan, without someone asking questions, somewhere. Instead of going after General David Petraeus, or Paula Broadwell, the military would save a lot of time and trouble taking a look at the people who allegedly approved Paula's access to classified information, and the people responsible for safeguarding that access. I guarantee you that you will find someone who raised questions, who was harassed, intimidated, or removed from their position. The IG complaint process is supposed to provide a safety net for people who come forward with allegations of misconduct. This system appears to have fallen apart, and IG offices appear to be either complicit or disinterested in pursuing allegations of suspicious conduct by senior officers and NCO's.
Senior officers like Petraeus and Brigadier General Sinclair (accused of alleged sexual misconduct) do not conduct themselves in such a manner unless they have been convinced by the people around them that they have nothing to fear, or that an environment of fear and intimidation was so pervasive, that everyone knew these things were going on, and some may have even complained, but that's as far as it went."
That the American system can maintain its empire amidst the intellectual and physical shenanigans of its leaders and institutions is astonishing and quite marvelous in its own way.  Who needs Broadway or Hollywood? They are no match for the tragicomedy, theater and "reality television" of Washington, DC, the Capitol of the American Empire.
It was not to New York City, Boston or Baltimore that Wall Street financiers and banking houses ran to in 2008 when they screwed up. It was a sprint to Washington, DC that they made in search of cash to salvage their bank accounts first, and then the American economy, second. This provided a fine lesson for those who deride the citizens and institutions of the National Capitol Region: the action is here DC, not outside the Beltway.
John Stanton's new book is available here at Amazon. *This article is from the Introduction to The Raptor's Eye, JIEDDO, MISO, General P and the Prophet Smith. Contact John at cioran123@yahoo.com
Windows to Russia…