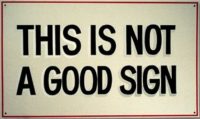 Tomorrow I will write an article that has to be written. I saw some bad things on the Ukraine side of the Border…
It has been in my mind since before I got back and since I got back. It has upset me tremendously and it is time to write about what happened, not to me, but to humans just trying to cross the border. Humans like you and me, but when you cross from civilized to uncivilized? What do you expect? I expect people to be treated decently and not as animals to do with as you want to…
Tomorrow…
WtR
---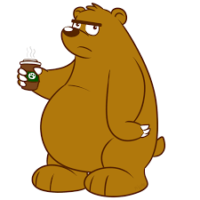 It is tomorrow:
I have been very upset and waited until I can write this without being pissed…
Recently I traveled to Ukraine. It was very nice for me and the border was easy and simple for me. Coming and going, I was treated good and with respect. This was me…
Going to Ukraine:
The Russian side of the border was calm, respectful and the border patrol guys and gals were actually smiling once in awhile….surprised me…then we crossed out of Russia and entered Ukraine. That is where the issues started…
I was fine. They even showed me pictures of their kids, raved about how their kids were in foreign exchange schools in America and they loved me long time…
But and we will just put what I watched:
Two families were removed and we never saw them again. One was Chinese and yes I know they were and the the other was oriental but I could not see the passports. Both families had at two kids and were not together. The Chinese were tourists, that was plain to see and they were very confused as to what was happening. For did they not just cross the border from the most evil country in the world, Russia….Into the dream of the west Ukraine?
Don't know what happened to these two families…
Then I had to step in and correct a situation. A young lady near me was deaf and since it is in the middle of the night and she could not hear, she was still asleep. The female border guard yelling at her to get up was pulling out a taser to use it on her. I exploded with, "NET NET NET!" (NO NO NO!)
Took the brunt of the initial anger and pointed out that she was deaf… Then along came my buddies with the pictures of their families and whisked the one and only female guard away and out of the train car. ????
Then as more border guys kept trying to show me more images of even their dog! I watched a young, tall model quality gal being walked down and into the conductors sleeping quarters. The door was slammed shut and it became obvious as to what just happening. When the girl was released, she was crying, had the beginning stages of bruises on her face, her makeup was smeared all over her face and well, she looked bad and was not in good shape at that point. Two men had made the rounds with her….
I suspect that was her forced payment to be allowed to cross the border. She had no one with her….thus no protection at all…
The Russians all this time, when not being raped and pillaged:
Each had to get out of their bed from top bunk or not, they had to be frisked and even had to pull up their shirts and woman had to remove bras, they had every piece of luggage opened, scattered and items such as candy became property of the border guards. The babushkas who travel lots and sell items in both countries had little bags of goodies to payoff the border guards with…
Then to make things even worse for the Russians they made it clear that I (American) did not need to fill out a migration card, not worry about my luggage and I was approved at the highest degree. They said this loud and clear. The Russians just looked down at the floor afraid to gather any form of wrath….The Russians are also all finger printed each and every time they cross the border into Ukraine…
Oh and by the way. The Russians did not and never do lay any blame upon me as I travel with them. They know the game and they also respect the fact that I travel as they do and travel with them as a friend…
As I said:
The Ukrainians found out I was American. They fell all over themselves to appease me and I know now that they even changed their tactics as to how they molested that young lady. The Russians were scared. Mostly elderly and young people. The oriental were all removed and the Russian passports holders were all put through hell and worse…
---
Coming back was normal as to any crossing of a border. No one harassed and no one raped. The Ukraine border side ignored the Russians going to Russia and the border staff was mainly women. At the Russian border, we were all treated respectfully and the Ukraine people were treated very respectfully and not a single Ukraine passport holding girl was raped in my car and no one was removed to never be seen again…
---
It has been in my mind since before I got back and since I got back. It has upset me tremendously and it is time to write about what happened, not to me, but to humans just trying to cross the border. Humans like you and me, but when you cross from civilized (Russia) to uncivilized (Ukraine)?
What do you expect?
I expect people to be treated decently and not as animals to do with as you want to…
---
Now you know why I refuse to allow Svetochka to cross the Ukraine border with me….they would kill me before I allowed anyone to bother her. And that you can take to the bank…
WtR
PS: It is just what it is and I am not going to tell you that if you fly to Ukraine as a tourist, all is bad! I am telling you what I saw and how it was traveling by train. Much different than traveling by plane…Russians travel by train…and, Russians take the crap until? Dunno…
Oh, the Ukraine doggy to sniff for drugs and bombs was nice to everyone!