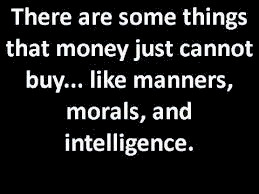 The US is really starting to irk people around the world. The dislike and tolerance is turning to hate and soon to be extreme hate, very fast. It is antics like this below that is starting to set the pace for the future and what the USA is to become…
The Trump administration put its full backing behind Guaidó after he appeared in a dramatic morning video surrounded by soldiers the "final phase" of the bid to oust Maduro.

Trump and key US officials tweeted their support for Guaidó, while the national security adviser, John Bolton, appeared in the grounds of the White House to declare that the situation had reached a critical moment.

Bolton named three senior officials who he said had been negotiating with the opposition and accepted that the president had to be replaced.

Bolton called on defence minister Vladimir Padrino, head of the supreme court, Maikel Moreno and the commander of the presidential guard, Ivan Rafael Hernandez Dala to fulfill their "commitments" to defect.

He listed the names three times, in a gambit apparently designed to force their hand but the Venezuelan foreign minister, Jorge Arreaza, replied: "Dream on [John Bolton] … Not today!"
Source: Venezuela crisis: Maduro claims victory over 'deranged' coup attempt | World news | The Guardian
Hows about this for showing our true colors…
To all the patriotic citizens of Venezuela: pic.twitter.com/qlByCPk7Qj

— The White House (@WhiteHouse) 30 апреля 2019 г.
Looks like Pence/Bolton/Pompeo (and sometimes Trump when they let him) run America and they answer to no one…
I for one think that it is time to spring clean the USA government…
WtR
UN, May 1. /TASS/. Washington's meddling in Venezuela's sovereign affairs may cause the collapse of the situation, Russian Foreign Ministry Spokeswoman Maria Zakharova told reporters on Tuesday.
"Numerous political actors in Washington do not see the harmfulness of this path towards which they push this whole story. It is strange, because it is obvious to everyone now," she said. "If Washington continues its meddling attempts in internal affairs, it may cause a collapse of the situation."
More: http://tass.com/politics/1056695