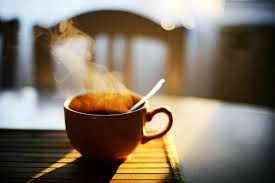 This morning is beautiful. The sun came up and Old man Winter left her alone. She is out and about as we walked and I hope she stays all day. The issue is that it will be about -6 tonight and I suspect with the wind coming from the North, that it will be colder than that. But you take what you get and be happy about that…
Ralph the Raven came to see Boza. I sat on my bench in the lower part of the village and as Boza checked out life, Ralph who is a young raven flew down near Boza and decided to check out what Boza was checking out. Ralph has grown interested in Boza, for Boza digs up stuff and Ralph finds tidbits of goodies after Boza leaves. This morning as many mornings, Ralph and Boza played chase. Ralph flies low to the ground to get Boza's attention and off they go. Ralph flying just above the ground and Boza dancing across the field as fast as he can. Ralph is faster, but Boza never gives up. At least until Ralph decides that he is tired and both go their separate ways…
Boza has now become interested in the tops of the telephone poles to see is Ralph is hanging around. Ralph is always there, usually in the woods and watching and comes to say Hi! Many mornings…
This morning Ralph landed nearby and gave me a chance to get a picture of him. He was checking out a spot that Boza had just dug into. Boza as always finds nothing good for him, but it seems later that Ralph carried off a chunk of something white. So Ralph found something good in the mess Boza left behind. Maybe a root or something?
Therefore, this morning there is harmony in the village and everyone is peaceful and happy…
* * * * * * * * * *
It looks like Svetochka will come on the 30th of March, 2016. She will stay a few days and then we will drive back to Moscow. I have some business to attend to and will be staying in Moscow for about two weeks. I hope Sveta can put up with me… 😉
I will get back way before the May holidays in Russia, for that is a terrible time to travel the Russian roads. Everyone is leaving the big cities to their dachas and village homes. It is time to plant the garden at that point and Russians never ignore the garden times. That is food and food is important, especially food that you grow yourself…
I am not happy having to leave for a few weeks, I have so much to do, but it will have to wait and then when I get back, I will start my projects at the village home. April is a good time to get my stuff done, for it is too soon to plant and still the weather is constantly changing and not stable. I have a big garden planned this year…
I will be happy to be with Svetochka for a few weeks. I miss her and will be glad to be around her for awhile. It is just that Moscow is rough on me, for I am not a city boy and the city is what almost killed me in the states. Moscow is better, but slowly but relentlessly, my health suffers in Moscow. Just too much humanity for my senses and it weighs heavily upon me. I am not a human that thrives on close proximity to other humans. That is all I will say about that…
* * * * * * * * * *
In Moscow, I have to get a new cap on a tooth. The other day while I was taking my pills, I thought I had not swallowed all my pills and guess what? The extra pill was a tooth cap and I swallowed it with out thinking. I take a few really big pills so it did not seem out of place. I soon figured out what I did…
I also need to have blood tests run and probably should see a heart doctor. I need to be checked over for my health. We also need to get Boza his shots, flea and tick collar, have his eye looked at and in general see if he is healthy also… His eye is basically fine, it is just an old issue that causes him trouble at times and I want a doctor to look at it…
We also need to do some shopping at the big hardware stores and get supplies to take back to the village. It is cheaper in Moscow and I need a bunch of stuff. Also going to stock up again on bulk food items, canned goods and other easily stored staples…
Well it is warming up fast outside and Boza and I have lots to do. We have to get ready for Sveta, we don't want her to think we are a piggy Bear and Doggy. Do we?
WtR