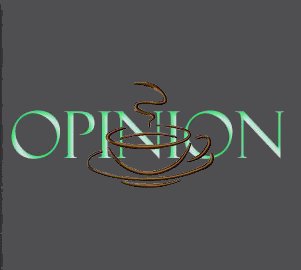 That cup of coffee is wonderful this morning, the temperature reached +12 this morning and tonight they promise +8. That is Celsius for those that are metric-less in knowledge. That comes out to be 53+ this morning and it will be around +46 tonight in Fahrenheit degrees…
So a cup of real coffee was in order today as I tried some of the Turkish coffee that we brought home on our last trip to Turkey. Sveta is in the mood to go to Turkey again and I think that is a good idea. So maybe when fall comes we will take a trip back to Turkey land…
I had some thinking's going on in my little head and one of the first was about this Facebook IPO! Now this has got to be the biggest bunch of bull since the Dot-Com Bubble crash and it looks as though people are no smarter than they were then and as always, after a few get rich the rest get poorer. Reminds me of the old Pyramid Scams and I see these scams going on in Russia as I write this. I am noticing that the Facebook scam is starting to slide downhill and hopefully like a snowball it will grow and become an avalanche that will take Facebook down with it. Face it Facebook, You suck…
I received a snail mail from America. It was sent by an very old time friend of mine who lives in the heartland. It took three months to get here from America. Actually I was surprised that it got here at all being that the American postal service is flat busted and the Russian postal service is pathetic at best. But it is still a cool way to send things and now I have some neat USA stamps for my collection. When I send back a letter he will get some cool Russian stamps in return and that my friend is what it is all about. We have lost that cool part of snail mail. The stamps from all over the world…
I will mention one more thing about my friend. He is serious about coming to Russia and is working on his passport right now. I hope he gets it and maybe I can get him to give me details about what he had to do to get it. I look forward to him, maybe coming to Russia and will try to help in all ways possible…
Now I found this a truthful tidbit of information in Russian news and North Korea has said it, "North Korea said that it will press on with its nuclear program as a response to what it described as hostility from the United States…"
Wow what a profound statement of truth and if America would get its head out of its own ass and realize that she is responsible for most of the turmoil in the world right now about Nukes, then maybe the world can get on with the business of survival and not warmongering. My god, any country in the world has to have a nuke just to get the Western world to not bomb the hell out of it for its resources. If I ran a country in this world, and I had to deal with scum countries that try to control your land, Then I would do what I had to, to keep them out of my country. Then if you had a track record like America over trust, you would definitely be looking over your shoulder while the president of the USA was shaking your hand and smiling at you. Because as soon as he left, you would have drones in your sky hunting your ass…
So while North Korea is telling some truths, my thinking's shifted to the rallies here in Russia. I will tell you that Russian people are sick of a tiny minority of them being paid to cause issues, stirring up trouble. Now the minority groups are ganging together to just keep the numbers up. Now we have the gay rights groups and all the foreign groups hanging with the almost dead in the water opposition group. They sit around and tell poems and sing songs and milk cows in the downtown Moscow. Maybe they need to go and hug some trees that they have given up on to save and quit bothering the normal people in Russia. I am sure that the trees would appreciate their love much more and then the downtown Moscow would not be a hobo camp. The hobo camp moves around like a slow moving stream around Moscow and they get 10 to 20 arrested at a time and then they are let out in a few hours. Why even the Western press has lost interest in their stooges in Moscow and have other things to write about now…
I sure would like my tax money to go to better things than paying Russians with American money to yell about Putin. Maybe Russia needs to pay people in America to yell nasty things about Obama and lets see how America responds when they realize that Russia is paying the dredges of society to rally around a hate campaign in America…
Last but far from least thinking today is about me being grouchy! You would be also if you had to deal with a huge almost third degree burn on your belly. It is starting to heal and is a huge area. I say about another month + and it will be okay tolerable. If you remember I burned myself very very badly in the village and the original burn is the least of the worries and pain. It is the healing of a terrible burn that sucks and is like going to drive me crazy. That is okay though, because we have to pay for our stupidity and I am paying for my stupidity. No infection and healing nicely, what more could I want? 🙂
I have been using a pain killer called NICE that I have used before and it does work but I try to take it only once ever few days. I despise taking pills for pain and just suffer and make Sveta's life miserable, maybe that is why she likes work so much lately…
Oh one last thing that caught my eye…
The Japanese yen strengthened against the dollar on Wednesday after the Bank of Japan failed to unveil any new easing measures. At the same time, the euro slipped ahead of a gathering of European Union leaders later in the day.
Does a headline like that make you realize how stupid the world is? It does me! I know that Japan has by far the highest debt to GDP ratio of any major economy…
Now that means either one thing or another. The dollar is worth nothing or we play games and I see it as the answer is all of the above. Worth nothing and games all together. The yen is always strengthening against the dollar and Japan is always interfering in that strengthening. Otherwise the yen would be worth more than a dollar before long. Seriously, I have watched and if over the last few years, Japan had not interfered and intentionally affected the yen, then I bet you would have 2 $ for 1 yen right now. Instead we have – 1 USD = 79.53 JPY as of today and when the yen strengthens the world shudders…
Sveta and travel and we watch what the ratio of that countries money is to the dollar: Russia is happy with 30 to 1, Georgia is  1.6 to 1, Ukraine is 8 to 1, India 55 to 1 and so on and so on and so on. The point is that everyone has their ratio that is happiness for them and as with Russia, they do not care to be one to one in ratio, they want to be 30 to 1 and that is that…
So when the countries currency changes to0 much against the dollar, then panic sets in and money exchanges hands to keep the currencies in line or within a window as Russia puts it…
What does that make the world currencies worth?
Nothing except the paper they are printed on…
You all have a nice day…
Kyle Keeton
Windows to Russia…