Thinking they are necessary and useful. I like to do them over a cup of coffee and express what those thinking's are about, be they about Putin, Russia and or America. So lets do some thinking today, it is Friday the 21st of June, 2013…
I was getting ready to do an article about the 35th Annual International Film Fest in Moscow. It started Thursday and then as I started the article. I came upon the fact that the main film, the opening film, the film of "numero uno" importance was World War Z with Brad Pitts. That put a brake on that article and while I am glad that we have the International Film Fest and I hope Sveta and I go as we always do…
World War Z is far from a work of art and Brad Pitt is far from an actor and people, Hollywood is far from an institute for the arts and artists. Other words they just screwed up a great International Film Fest with Hollywood trash. They have done this in the past and this is too much…
Thinking that is enough of that:
Lets talk about:
Gay adoptions! Thank goodness that Russia has put an end to Gay adoptions by the rest of the world. Russians have no desire to see abandoned children adopted by outside people much less by the LGBT's of the world. This is a real issue and Russians have very strong feelings about this subject. I know that a brained washed western world has no ability to see what the Russians see and for that fact, much of the east see's, but the west will have to live with their inabilities to comprehend a world with out overflowing governmental abuse. I feel sorry for the western world – no morals left to even comprehend…
Lets talk about:
Human Trafficking – WASHINGTON — The U.S. accused China and Russia of failing to meet minimum standards in fighting human trafficking, ranking them on a par with North Korea and Syria…
LOLOLOLOLOLOL Haaaaaaaaaaa and whaaaaaaaaaaa haaaaaaaaaa….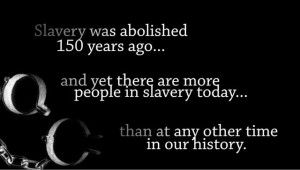 You are kidding me right! The US accuses who of what? The USA is king of Human Trafficking, be it sexual or work forced. It is one of the most serious issues I have ever seen and ranks right up there with, child abduction and child trafficking. It is everywhere, just open your eyes and walk the city streets at night and peer into a basement window. Oops – it is too dangerous to walk the city streets at night in America…
Sorry – But that still does not mean (that just because you are too scared to see what is happening, that the millions of illegals that are held in America with passports withheld as collateral,) it is not true. It is the opposite – it is a huge business in the US…
I am going to (try to) end my thinking right there. I am laughing way too much and this is not a funny situation. The problem in America is huge and yet they forgot to look in the mirror as they accuse the rest of the world for what they accelerate in as a country herself…
I still can not believe that we as a country point fingers at other countries: Why I had a home down the street when I lived in Covington, Kentucky and it had 28 Mexicans who all lived in this little home. They produced knockoffs in T-shirts and sweat pants. I got some good deals there and am still wearing some of the T-shirts. It was a gang of Mexicans, who brought Mexicans into America and they held their passports for 5 years as they worked for them and worked off their debts. (Plus a little pimping on the side!) The debt to come to the land of the free and the home of the brave… ( I will not even mention the sexual human trafficking going on at an even higher pace than you can comprehend…) Remember even amongst scum the lines are drawn and sexual human trafficking is considered taboo except by the lowest of scum…
LOLOLOLOLOLOLOLOLOL… I mean seriously, "Debt to come to the Land of the Free and Home of the Brave!" LOLOLOLOLOL. Do some looking and thinking…
The cops did not care, they were paid their funny money to look the other way and turning them (Sweat shops) in meant a death sentence by either a cop or a Mexican. Besides these people, men or women, knew what they were getting into. I talked to them (illegals) many times. They all said it was worth it to work off your debt and become a citizen with paper work in full as they graduated in 5 years. Thinking back, I realized that it was a rampant issue in Cincinnati, Ohio and we who lived across the river were just seeing the overflow from the big city…
But hey it is not funny that we as a Country ignore this issue and point fingers at other countries for what we excel in above those countries… 🙁
My thinking says: "Look in the Mirror." Grow up America and get your own house in order before you point fingers…
Post by Kyle Keeton
Windows to Russia…
The copy scores 72.6 in the Flesch Reading Ease test, which is considered fairly easy to read…