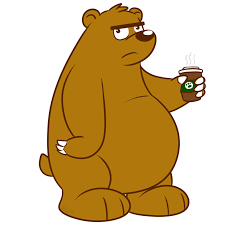 BELGRADE, January 13th, 2020 /Worldwide Distribution/ — Numbeo, a global leader in comparing cost of living worldwide, released its Cost of Living Index 2020.According to Numbeo, the most expensive city at the beginning of 2020 is Zurich in Switzerland. Other cities in Switzerland get spots no. 2-5 of the most expensive cities in Numbeo's list: Basel, Lausanne, Geneva, Bern.

Three cities in Norway are on the spots no. 6-8: Stavanger, Oslo, Trondheim.

New York in the United States is ranked 11th, while San Francisco 12th (out of 440 cities in the world).

Tokyo, ranked globally 18th (out of 440 cities), is the most expensive city in Asia.

Cities in Africa are all in the bottom half of the list, with the most expensive ranked city being Pretoria in South Africa on the spot no. 252.

This semiannual publication is released twice per year – in January and in July each year by using a snapshot of current indices on the day of the release.

Numbeo is a market leader in comparing the cost of living worldwide, according to Internet traffic estimators, such as Similarweb or Alexa.

You can access the rankings here.
When you retire the Cost of Living is the most important aspect. Most if not 80% of retired people have much less money then when they worked full time. This is altered by people working way into their retirement age. That 80 year old door greeter at WalMart is just trying to survive…
Therefore, a surprising bunch of people, go to countries that have a much lower cost of living…
Tunis, Tunisia – COLI – 28.32
New York, NY, United States – COLI – 100.00
Zurich, Switzerland – 128.29
Moscow, Russia – COLI – 47.65
Cost of Living Index is less than half of New York, USA if you live in Moscow, Russia. That is a huge difference. It means your money will go much farther. Moscow is a very safe city and Sveta and I love living here…
Don't take my word for it, follow the link and see all the wonderful places that are much cheaper to live than where you could be located at. It makes sense to find your niche in life and another country is always a good choice…
Just takes a international passport, some reorganization of your life and the will to do it…
WtR