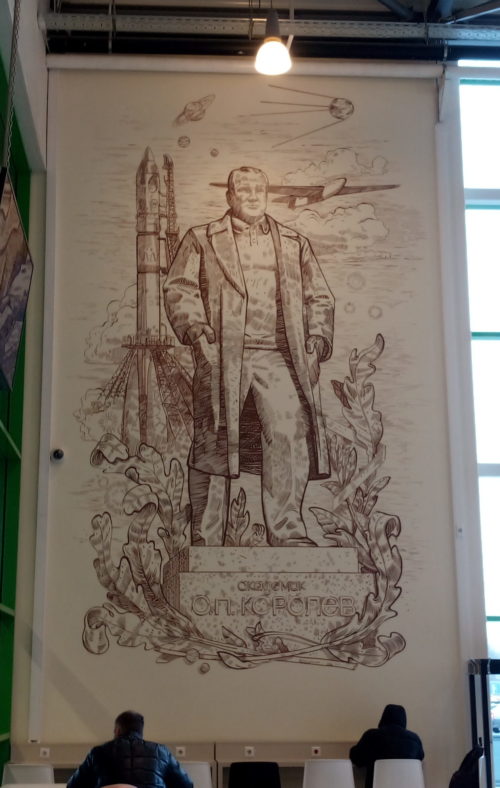 We live in the space center of Russia. Where it all began and where it still goes on…
Sergey Pavlovich Korolev (Сергей Павлович Королёв) Rocket engineer, "The Chief Designer" of the Soviet space program…
Look closely…at the image, see what surrounds him. This is the man who had a dream and he fulfilled it. This is the man who put Sputnik in orbit and….
Korolev's unexpected death in 1966 interrupted implementation of his plans for a Soviet manned Moon landing before the United States 1969 mission.
It is said that he would have done the impossible and his death at 59 years old ended that dream…
The Soviet émigré Leonid Vladimirov said of Korolev: Short of stature, heavily built, with head sitting awkwardly on his body, with brown eyes glistening with intelligence, he was a skeptic, a cynic and a pessimist who took the gloomiest view of the future. 'We are all going to be whacked and there will be no obituary' (Khlopnut bez nekrologa, Хлопнут без некролога – i.e. "we will all vanish without a trace") was his favorite expression.
Now you learned something new…
---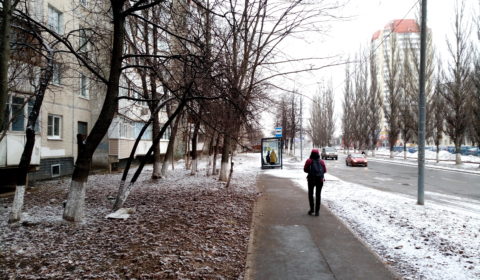 Russia always amazes me. A few weeks ago there was a totally sufficient bus stop, not blocking the sidewalk. Then along came intelligence and decided that we need and new one and we need to walk around the bus stop and they stuck it smack in the center of the sidewalk. When the bus stop is busy, you have to walk around the back side in the grass….and soon an unsightly path will develop… 😉
It is Russia and will not change…
---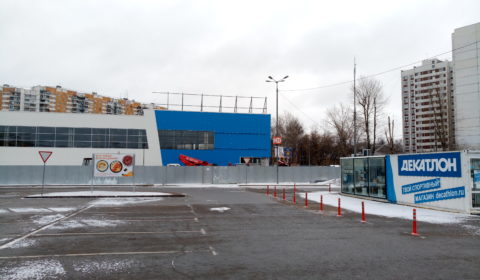 The little building (installed) three years ago, told me, what they would build and they are finally getting it done. A Decathlon store…
---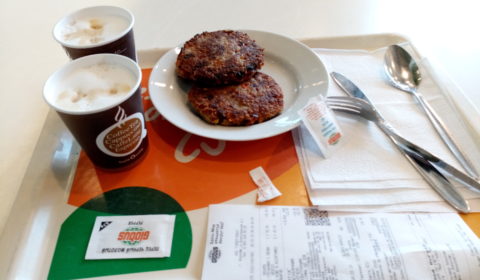 My breakfast 132 rubles ($2), two coffees and two somethings???? They have changed and went up a few rubles and now they look like a mixture of everything they swept up from the floor. I am not happy with what Globus did to my favorite potato patties. They forgot the potatoes…
Still okay and I will still buy them if they do not kill me. But I got a tidbit grouchy and you know I never get grouchy!
WtR