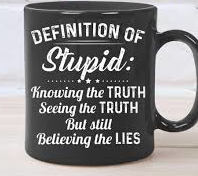 1. Where are all these other gas suppliers since Gazprom fully honors its commitments. The EU has threatened Russia and threatened turn other suppliers because they didn't want to be tied to Russian gas? Come on, USA! Where is all that fracking gas you were going to supply Europe? What about you, Israel? Qatar? Norway? Others?
2. Maybe Russian gas is not so evil after all, hmm?
Germany's federal networks regulator BNA said earlier this week that it would decide no later than January 8, 2022, whether it will certify Nord Stream 2 and issue an operating license for the natural gas pipeline.
Source: Baystreet.ca – Nord Stream 2 Comes Just As European Gas Prices Reach 13-Year High
~~ Europe is out of gas and Germany's federal regulator is waiting until January. That makes sense. ~~
3. ~~ Obviously "some people" in the EU are not too concerned. ~~
4. European bureaucrats banned coal, of which Europe has massive quantities, and went to gas and solar power. But then they fought Russia for 20+ years to keep them from building Nord Stream 2 and South Stream gas pipelines. And now facing a gas shortage, naturally, they blame Russia…
5. Just blame Russia. It works every time…
6. Ridiculous that they bring up spot market to blame Russia, then arguing that spot market has no bearing on EU…
7. Asia outbid Europe for spot supplies of US natural gas…
8. Go figure, must be Russia's fault…
9. Maybe if the US and Europe would quit sanctioning, doing everything they can to destroy the Russian economy and trying to change the government in Russia, more gas would flow. Why should Russia kowtow to Western energy demands after the way they have been treated by them? Eventually, supplies of gas and oil will decline and those who hold the biggest reserves will have the others at a disadvantage. We should have been moving closer to Russia, separating them from China instead of driving them into Chinese arms. Short sighted thinking…
10. It's an obvious ploy by EU to demonize RU. But…I have seen no one provide a concrete answer as to why EU supplies are so tight. Could it be that Georgie and cabal are driving up prices. Same as US. Prices going up. Is it world wide hyperinflation? Anyone have any info?
11. And unless I'm mistaken, Nord Stream 1 is only allowed to pump at 50% capacity due to "monopoly" EU regulations. Now does that make sense?
12. Of course Russia doesn't want to send gas through pipelines that traverse Ukraine. They are tired of the gas being stolen. If it was your business? Would you use a thief as your stability in business?
13. There's nothing stopping the Europeans from ordering, and paying for, more gas for delivery. Why expect the Russians to transport it and store it out of good faith when the euros haven't contracted to buy it? And have treated Russia very very bad over many years…
14. Gazprom can do whatever it wants…
15. Gazprom unquestionably fulfilled all their delivery obligations.
16. It is the undelivered LNG from US and other suppliers in the world the EU is short of…Not Gazprom's fault that the US put the middle finger to the EU, because price for LNG in Asia is better…
17. Definably not Russia's fault NS2 was completed a year behind schedule….look at the sanctions and follow the trail…
18. I think you will find that Russia is fulfilling all of its contracts. US meddling in Ukraine (Hunter/Burisma/Big Guy's 10%), and US sanctions to delay and stop the new pipeline… The Ukrainians don't pay on time for their gas, and steal it when it suits them. The German route avoids expensive transfer fees on an ageing pipeline. All the Germans need to do is certify the pipeline and the problem is solved…
19. Added this below in update:
Someone should have told Ukraine, "Never bite the hands that feed you!"
20. This just highlights the ineptitude of the European Parliament. Perhaps they should investigate unplanned outages at Norway's Troll Gas Field, one of Europe's largest. European gas prices surged on Monday, lifted by an unplanned outage at the Troll field offshore Norway and strengthening LNG prices in Asia. The month-ahead TTF and NBP contracts recorded gains of 4.3% and 5.7% respectively on Monday, with both markers remaining in the USD 12/MMBtu range. The rally was pinned on an unplanned outage at the giant Troll field offshore Norway, with flows from Norway to Europe averaging 275 MMcm/d on Monday – significantly lower than the 309 MMcm/d averaged on Friday, according to EnergyScan. Source:
https://www.gasstrategies.com/information-services/gas-matters-today/pricewatch-27-jul-2021-gas-matters-today
21. So lets see: The EU only allows Gazprom to utilize 50% of pipeline capacity that it owns. Nord Stream 2 is bogged down in certification until someone wakes up and Russia is actually fulfilling all its contracts…
22. The obvious solution appears to be for Europe to buy more Russian gas. It is apparently very late topping up its stock this year: What has it been doing since April? maybe waiting for twice as expensive fracking gas to come over on 1,000,000 new built carriers? Oops…
23. All the geopolitical speculation is 100% hypocritical and disingenuous…
That is enough to allow anyone to gets some facts…
WtR
PS: Updated a few things…