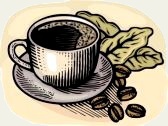 I have thought long and hard about this article…
I have been for about 6+ months trying to get help for two adopted Russian children in America. I have been contacted by the woman who is a case worker from America and she has been trying to get these kids help since 2008!
I just received a letter today and I will post the letter:
Dear Mr. Zakharov, (Consult General of Russia in the U.S., Houston)
I am writing to update you on the information I provided you with previously regarding three Russian children adopted and living in *******, *****. Abuse has been repeatedly reported over many years with little response from child protective services.
Last week, two of the children ran away; one was caught and returned to the home. The other child, the boy, is still missing. These children have run away many times and there are many people who are aware of their abuse. I continue to attempt to find someone who can or will help these children as I have since August of 2008. I appreciate your interest in this matter and I know that the authorities locally are responsible. However, in spite of their responsibility to protect these children. The children continue to remain in an abusive situation. Medical evidence in documented as well as witnesses to the abuse.
I will be in court tomorrow as a result of my arrest for taking the children to Child Protective Services in May of 2009 when I was the director of a home for abused children. I will continue to go once each month for attendance call only and I will continue to ask for a trial as this is the only way I see for the truth to be revealed. I am now in the 4th year of asking for a trial. I will continue to keep you posted regarding the missing child as I receive information.
***** ****** *****, MEd., LPC
**** ***** ****** ***. ***
*********, ***** *****
Office:
Fax:
That is just kinda the straw that broke this camels back. I have been sending information by the ton to many agencies all over Russia and America. I am trying to keep this woman from getting in trouble, but I do n0t want to see three more dead Russian adopted children…
I have pages of data that are case-notes on these children and will be glad to send this data to any government agency in America or Russia, or both. I know that lots of Washington DC trolls read this blog and if one of you has a heart then help these children. Let me know in a comment and or contacts and I will respond to your e-mail…
I also know that there is a lot of government readers in Russia. If you understand that these are Russian kids adopted by Americans and these kids are having a very bad time, then please respond to me. I will send you the data and the woman in America will be glad to converse with anyone that can help…
I am starting to worry about these kids and I have been dealing with this for over 6 months and it is weighing heavy on my soul. If these kids end up dead and I did not try my best, then I would live with that the rest of my life…
Anyone want to help push a button and get this pushed to the next level please say something…
I am getting ready to send it to all the Russian news sites and see what happens then…
Thanks and I know it is hard to get involved, because we all fear reprisals…
Kyle Keeton
Windows to Russia!
PS: This is not a joke and I have the proof! This is a serious matter and so far everyone looks the other way on this situation and that is why these kids get murdered and beaten. No one wants to take responsibility. Well if Russia is so gun-ho against Americans abusing adopted Russian children, then here is a chance to get to it before it gets out of hand in this case…