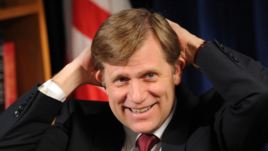 Well it took the blog-sphere and some heated pointblank articles like mine all over the Russian network, to get McFaul and the Administration of America to back pedal and try to cover up what McFaul has been up to in Russia. So now after a stupid remark from the American government yesterday and it went something like, Russia needs to just live with Mcfaul and that is that. Now I have tried to find that statement and it is nothing but a trail of 404 pages on the web this morning… 🙂
But I have my data base and it is full of stupidity statements like this and that is why I keep them, because things are erased from the net all the time: The U.S. State Department said on Tuesday that Russia will have to get used to U.S. Ambassador Michael McFaul's outspoken statements. "He speaks plainly. He speaks clearly. He doesn't mince words. He's not a professional diplomat," State Department spokeswoman Victoria Nuland said.
Okay I have to repeat what I just read: He speaks plainly. He speaks clearly. He doesn't mince words. He's not a professional diplomat! I speak plainly, I speak clearly, I do not mince words and I definitely and I am not a diplomat, so can I have McFaul's job? I would definitely be better at a relationship with Russia than he is!
Now McFaul is in full damage control and I bet he feels like a goldfish in a real small fish bowl today, with a cat looking in the top…
As a proponent of better U.S.-Russian relations, I was surprised by the official reaction to my talk at the Higher School of Economics in Moscow. The central thesis of my presentation was how much U.S.-Russia officials have accomplished in the last 4 years with the "reset" in our relations. As one of the architects of this policy and as President Obama's representative here in the Russian Federation, it is natural that I would give a talk applauding the results of the reset. Prime Minister Medvedev said recently in Seoul that the last three years of the U.S.-Russia relationship have been the best period in U.S.-Russia relations in history. We agree, and I am proud of the personal role that I have played in improving the bilateral relationship between our two countries.

The goal of my speech was to applaud how we now cooperate in Central Asia, avoid linking unrelated issues, and are relaxed about claims of internal interference. The point of my digressions into past historical practices was not to "spread blatant falsehoods", but rather to illustrate precisely how much we have overcome by abandoning these outmoded ways of diplomacy from previous eras. Maybe I shouldn't have spoken so colorfully and bluntly. On that, I agree and will work harder to speak more diplomatically.

U.S. and Russian officials are now engaged in serious dialogue to stop the horrendous killing in Syria, to prevent Iran from acquiring nuclear weapons capabilities, and to promote trade and investment between our two countries. As I have every day for the last four years, I look forward to working closely with my colleagues at the MFA and elsewhere in the Russian government to return to this real agenda of U.S.-Russia relations.

http://photos.state.gov/libraries/russia/231771/PDFs/ResetSlides-HSE.pdf
Okay McFaul, I believe you…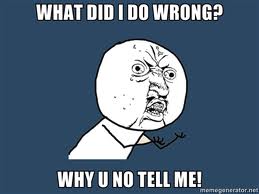 I remember a movie from the 70's that had a young guy who got in trouble. He kept saying, "What did I do? What did I do? What did I do?" All the while everyone looked at him like he was stupid or something and could not believe that he did not know what he did…
McFaul: "What Did I Do?"
I have a question McFaul! Why did they send you to Russia if as our government admits, "He's not a professional diplomat." Then what the hell are you doing here promoting democracy under the table, by scummy ways and pissing everyone off, if you are not a diplomat?
I am sure that Putin will have lots to talk about McFaul to Obama and Putin may not even care to talk about anything else when they meet and Obama should be thinking about that right now as they do political fallout control…
Have some links to articles in English on McFaul:
Russia Should 'Get Used' to US Envoy's Outspoken Statements…
Russia's Foreign Ministry criticized McFaul's statements
McFaul mustn't disrupt US-Russia ties – Kremlin
Russia bribed Kyrgyzstan to shut down US military base in Bishkek – McFaul
U.S. attempts to interfere in Russian affairs won't go unresponded – Lukashevich
McFaul has to think about his position – expert
What is the U.S. NGOs' real business?
Ambassador McFaul apologizes for his "wild Russia" remark
Moscow Tells U.S. Envoy to Tone it Down
I would be glad to sit down with McFaul and have a chit chat about the way to survive in Russia, because he is definitely not doing anything correct and the only reason that he has survived this long is because Russians are very patient and forgiving. That patience is starting to wear thin and since he has been here, he has been in the news constantly. It really seems that he is trying to cause trouble in Russia…
But going to another country and trying to stir up issues politically is not his job! A big job of an Ambassador is "To make sure that people are well aware that the United States is here, and what our policies are and why we have them." But it is not to criticize other countries and openly, intentional and monetarily interfere in a countries political landscape. Within Russia McFaul has over stepped his boundaries big time…
Just more fuel for Putin's fire…
Kyle Keeton
Windows to Russia…