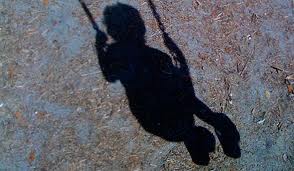 American news has this:
The County Attorney says, 9-year-old Anton Fomin was killed a fire out in Davey. They say they're still investigating the child's death and the cause of the fire but neighbors say they heard a loud explosion.

Investigators won't say much other than the explosion possibly came from a propane tank.

"At this time the information we have is very limited and the investigation is on-going. We know there was a family member inside the home at the time of the fire. Pending autopsy results, we'll have further information at a later time," said LSO, Chad Bryant.

Fomin's brother and grandfather were there this morning to speak with deputies. Again, the cause of the fire and any other information have not been released. (Link)
But the Russian news has this…
Anton Fomin, a 9-year old boy from Russia, adopted by US parents, has died in a fire.

This came in a statement by the Russian Ombudsman for Children under the Russian President, Pavel Astakhokv.

He asked Foreign Minister Sergei Lavrov to assume personal control over the ongoing investigation and find out if the foster parents are to blame for the boy's death.

According to US officials, the fire broke out late at night, when the boy was possibly locked in the basement and could not get out into the open on his own. (RIA)
I found it interesting that there is no mention of the fact that the boy is Russian and the fact that he was locked up in the basement in any of the American news items I found, but in the news on this side of the world there is a whole lot more information and it seems that Russia is having some issue with what happened…
I will keep an eye on this one it has caught my interest…
Kyle Keeton
Windows to Russia!
Update: A day after firefighters find the body of a 9-year-old boy in a charred home, now those who knew the boy are asking questions.
Those who knew Anton Fomin and lived near him say they are shocked and saddened by the death of the 9-year-old.
One viewer who sent us an email says she fondly remembers Fomin. She said, "Anton was a sweet lovable little boy."
Because the case involves a death, the State Fire Marshal's Office and the Lancaster County Sheriff have referred us to the Lancaster County Attorney.
We are waiting an update from County Attorney Joe Kelly as to the cause of the fire and the cause of Fomin's death. Officials told us this is standard operating procedure when a death occurs.
Investigators continue to look into the cause of the fire which destroyed the home.
Taylor lives next door to the home where Fomin's body was found.
"I just knew they had some kids and he was a truck driver but we never really got a chance to meet them. It's tragic that happening to any family."
And those who knew the boy say they want answers. That same viewer who emailed us said," I hope your reporters keep digging into this tragedy."
Hmm! Still nothing that is conclusive. As I said I will keep after this and as I find information I will print it….
Update:
U.S. EMBASSY
MOSCOW, RUSSIA
Media note

May 22, 2012

Statement on the Death of Russian-born Child Anton Fomin in Nebraska Fire

U.S. Embassy Moscow was deeply saddened by the death of Russian-born child Anton Fomin. According to media reports, nine-year-old Anton died on May 17 in a fire at his foster parents' home in Davey, Nebraska. We understand the Nebraska State Fire Marshal's Office is investigating the cause of the fire. The death of any child is a tragedy, and our condolences go out to Anton's family and community.

Contrary to unsubstantiated reports, however, Anton immigrated to the United States with his biological parents, not through intercountry adoption. While the Department of State has no official role in this case, we will provide Russian officials with all available information and help them liaise with the Nebraska authorities.
I also have discovered that it was positive? (according to Western media) that his dad (Russian) died years ago and his mother who is Russian was not able to care for him. He was in the household of a church family and as of right now he was left alone in the house. Russia seems to have jumped the gun on one thing about adoption, but it also seems that he was definitely not with his correct family when he died. Confusion to Russia was the fact he was not with his real parents or parent at the time of death…
Why was he left alone in the basement? and where was everyone else? he was 9 years old…
Like I said from the beginning the stories did not match up and I am seeing an issue get bigger and bigger here. I hope we find out the truth…
I want the answer to was he locked in or not…
Kyle Keeton
Update: Just a few hours ago this was printed:
The United States government tried to head off a diplomatic row with Russia on Tuesday after Russian officials demanded an investigation into the death of a Russian child in an adoptive American family. American news media reported last week that Anton Fomin, a nine-year old Russian child adopted into a Nebraska family, died in a house fire while his parents were gone. On Monday, Russia's children's rights ombudsman, Pavel Astakhov, demanded an investigation, saying that American investigators had established that the child had been locked in the basement. "Either the boy was punished or he was neglected and got into the basement accidentally," Mr. Astakhov said, according to RIA Novosti news service. "Why the boy was locked in the basement and why he could not get out, we will ask the U.S. attorneys about this." The United States Embassy in Moscow expressed its condolences to the child's family on Tuesday, and corrected what it called "unsubstantiated reports" that he was brought to the United States through an adoption program. "Anton immigrated to the United States with his biological parents, not through intercountry adoption," the statement said. Russian authorities have repeatedly criticized lax checks on adoptive American parents after a spate of high profile deaths involving negligent and abusive families. Last December, Mr. Astakhov threatened to demand a moratorium on adoptions by Americans after a Pennsylvania court released a pair of adoptive parents with time served after they were convicted of involuntary manslaughter in the death of a child. (Western News source: New York Times)
This is getting interesting and we at Windows to Russia are going to follow this for as long as it takes. Something is rotten and I know it. Lets find out which side is rotten…
I thought that the comments that I am seeing by the hundreds are government sponsored and now with a diplomatic row heading up over this! Hmm…
Kyle
Update: US Embassy urges Russia to avoid scandal over orphan's death: Russian Today…
The US Embassy in Moscow is trying to prevent a new adoption scandal, following the death of a nine-year-old Russian orphan in Nebraska.
­Anton Fomin was killed in a fire at the house of his adoptive parents on May 17, prompting renewed calls for a clampdown on the number of US adoptions.
The Russian ombudsman for children's rights urged Foreign Minister Sergey Lavrov to take the case under his personal control and find out if the adoptive parents are to blame for the accident.
The US Embassy has deplored Fomin's death, stressing that contrary to unsubstantiated reports, the child immigrated to the US with his biological parents, not through inter-country adoption.
"The death of the child is a tragedy, and our condolences go out to Anton's family and community," the embassy said in a statement on Tuesday. "The Nebraska State Fire Marshal's Office is investigating the cause of the fire."
Officials promised to share "all available information" on the accident with Russian officials, helping them "liaise with the Nebraska authorities."
Russian authorities have long been unsatisfied with the ever-growing amount of US adoptions of Russian children – due to the huge number of scandals that have broken involving the mistreatment of Russian children by their adoptive parents.
In May 2010, Russia froze all adoptions by foreigners after an adoptive mother from the US put an unaccompanied seven-year-old boy on a one-way flight to Moscow, saying she could no longer handle the stress of raising him.
In another scandalous case, a seven-year-old Russian boy was allegedly beaten to death by his adoptive parents in the US. American doctors found more than 80 injuries on his body.
Russia is one of the largest sources of foreign adoptions for US families. About 400 Russian children are currently living in adoptive families in the US.
Kyle Keeton
Updated: May 24th, 2012…
LINCOLN, Neb. (AP) — A 9-year-old boy originally from Russia who was killed in a Nebraska house fire has been laid to rest, but prosecutors and the Russian government are seeking more information about his death.

Nearly 200 people gathered at a Lincoln church Wednesday to mourn the death of Anton Fomin, who was alone when his legal guardians' house caught fire May 17 in the town of Davey, Neb.

His death prompted a Russian government official to call for more information about the case, while the U.S. Embassy in Moscow emphasized that the boy immigrated to the United States with his biological parents before he was placed with a different family.

However, the boy hadn't lived with his parents since 2005, according to court records. His father died of cancer in August 2008, and friends said he asked for his son to live with a family from church because of his wife's mental health issues.

Church officials who knew Anton, his parents and the boy's legal guardians said Russian officials were unfairly comparing the child's death to other high-profile U.S. cases that have involved abuse of adopted Russian children.

Anton's legal guardian, Slavik Sinchuk, told The Associated Press in an interview Wednesday that earlier media reports about the boy being locked in a basement were untrue.

Pavel Astakhov, Russia's ombudsman for children's rights, sent a statement to the Russian Foreign Ministry on Monday seeking more information about the case.

"It is necessary to determine whether the adoptive parents were at fault in the death of the child," he said. "Adoptive parents should be required to bear greater responsibility for the life and health of their children."

Fire investigators referred questions to prosecutors. Chief Deputy Lancaster County Attorney Pat Condon said Wednesday that his office won't have much information to release until the investigation is complete, which could take 30 days because toxicology tests are being performed to determine how the boy died.

It's also not clear what caused the fire.

Officials with the Russian consulate have asked prosecutors in Lancaster County for information on the case. Condon said the county attorney's office will provide it after the probe is done.

Anton's youth pastor at House of Prayer Church in Lincoln, Oleg Stepanyuk, and Sinchuk said the boy was asleep before the fire started. Stepanyuk, who often served as an English translator for the boy, said Anton had grown to love the family that had become his legal guardians.

"He was loved. He loved being there," Stepanyuk told the AP. "He was feeding chickens and dogs there, and really, the last three years he lived there were some of the happiest of his life."

Sinchuk said he and his wife left home to visit Sinchuk's father in Lincoln and let Anton stay asleep in his basement bedroom because they didn't want to disturb the boy.

They returned 30 to 45 minutes later and found the house burning, Sinchuk said, adding that he didn't know how the fire started. He said neighbors reported hearing an explosion shortly before the blaze.

Church pastor Bogdan Stebanyek said Anton's father, while dying of cancer, asked that the boy be placed in the care of another family because Anton's mother had mental health issues.

Stebanyek, speaking in Russian with help from an English translator, said the church tried to connect the boy with a member family that had children his age. Anton went to a family that had four other children. Another family took in Anton's older brother, Mikhail, now 20 and enrolled in a community college.

Stebanyek said Anton left the family that took him after one year. The man of the house was a truck driver and often was away from home, and the woman struggled to care for all the children.

The woman's sister — Sinchuk's wife — offered to take Anton.

Russia has long demanded that the U.S. tighten controls over Americans who adopt its children, in the wake of high-profile cases that infuriated top Russian officials.

Last week, an American woman who adopted a Russian boy and later sent him back on a one-way flight to Moscow was ordered to pay a sum of $150,000 and an additional $1,000 per month in child support until he becomes an adult.

In November 2011, Russian officials reacted with outrage to what they considered a lax sentence for a Pennsylvania couple originally charged with murder for the death of their 7-year-old son adopted from Russia. Michael and Nanette Craver were sentenced to 16 months to four years in prison for involuntary manslaughter.

Russian officials have claimed that at least 17 adopted Russian children have died in domestic violence in American families.

Associated Press writer Lynn Berry in Moscow contributed to this report.
The truth is coming out like a slow trickle of water and it looks like most of what Russia has said from the beginning is true…
I will also say I have slaughtered with deceitful and hateful comments for printing this story and I am amazed at the amount of pressure that is being used to try to get people like me to change the story. This is a big cover up and I want to know what happened…
Kyle Keeton
Windows to Russia!