Another Update (March 16, 2021):
Russian officials are poised to announce a ban on the Twitter social media network within weeks, if the platform fails to comply with demands to take down unlawful posts featuring child pornography, calls for suicide and drug use. That's according to the deputy head of the country's media regulator, Roskomnadzor. Vadim Subbotin told the Interfax news agency on Tuesday that, if "Twitter does not adequately respond to our requests – if things go on as they have been – then in a month it will be blocked without needing a court order." At the same time, he urged the California-based internet giant to comply with the orders to take down the specified content in order to avoid a ban.
Source: Russia to BLOCK Twitter within a month if US tech giant continues to evade orders to delete illegal content, media regulator warns — RT Russia & Former Soviet Union
---
Update:
It's more than a bit disturbing that Twitter considers child porn and calls to suicide "public conversation." The former is illegal in the US as well, and both are against their own terms of service.
Source: Censorship-happy Twitter suddenly concerned about 'public conversation' as Russia cracks down on illegal content — RT Op-ed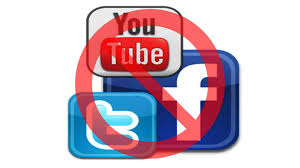 Twitter having a fit! Why?
---
Seeing Twitter get face slapped kinda makes you smile!
Hard for me to find any reason to be upset about Russia going after Twitter. Twitter treated me like dirt many times and I consider myself one of the good guys and try to tell some truth in the world. Twitter has been asked for months to remove certain very very bad sites that target children. Most of these sites are western based and western ideologies as acceptable. Russia is correct, these sites are not acceptable…
"If the Twitter Internet service continues to ignore the legal requirements, these [enforcement] measures will continue in line with regulations (even going as far as imposing a block) until suicide incitement aimed at minors, child pornography, as well as information about the use of drugs are removed," the watchdog said.
Source: Russia hits Twitter with slowdown, vows block unless content pushing suicide, drugs erased – Business & Economy – TASS
I know what should be done!
How about Twitter gets shut down over the whole world and lets toss the shutting down of Facebook in as dessert!
The world would be a better place, that is for sure…
WtR
Twitter's complaints about Russian regulators slowing down its traffic would be a lot more credible if the platform hadn't been so eager to turn into a partisan echo chamber and place itself above the law in its own homeland.On Wednesday, Russia began throttling Twitter as a way of pressuring the San Francisco-based company to remove over 3,100 posts found to be in violation of Russian law. Specifically, this includes 450 instances of child pornography and more than 2,500 incitements to underage suicide.
Source: Censorship-happy Twitter suddenly concerned about 'public conversation' as Russia cracks down on illegal content — RT Op-ed