Singing the blues will only help instigate the demise of Visa credit cards in Russia…
(Reuters) – Visa Inc (V.N), the world's largest credit and debit card company, said U.S. sanctions on Russia were hurting its card transaction volumes and that revenue growth would slow further this quarter, sending its shares down 5 percent after the bell…
MasterCard is silent, but they are next to squeal like a stuck pig…
Very soon the PRO 100 system in Russia will roll out and those 100,000,000 (100 million) Russian cards will obsolete? (Yup!)
"We are caught between the politics of the United States and the politics of Russia," said Byron Pollitt, Visa's Chief Financial Officer."We're clearly seeing a drop-off in cross-border volume, and sanctions are expected to have some impact on volume."
Then Byron Pollitt, Visa's Chief Financial Officer said this;
"We have 100 million cards there and it is not in anyone's best interest, inclusive of the Russians, to make those cards not available to their own citizens,"
Oops! Do I sense a problem? Are sanctions (by America and from America) going to destroy Visa? Can Visa recover from 100,000,000 cards being dropped?
We (America) can bail them out like all the other failed businesses in the west…
Mark my words the Russians are looking to drop those cards and with that they may just tell Visa to stick the money owed up their Visa A%&…
The time has come to see who's gonna hurt more; Russia or the credit card company's. We know who will win that one and credit need not apply. It is shameful to see large businesses in America are indeed controlled by the U.S. administration, effectively preventing them from doing what they're supposed to be doing – making money in a capitalist system. But, I suppose, as long as the USA money printing machines never stop running (day and night,) there's nothing to worry about, right?
Maybe quitting while the quitting is good, would be appropriate right now and worry about things back home in America?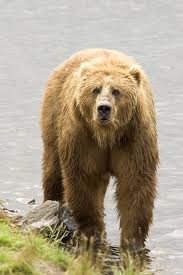 Russia is just large enough world economy that unlike Syria, Libya, Afghanistan, Iraq and many others, the sanctions against Russia affect the whole world and I think that in the end, only the west (particularly the U.S.) will be long term hurt by all this stupidity…
The backlash is going to be HELL, as the U.S. shows her true side and mentality to the world at large. Why just look at Ukraine and what the U.S. is doing because Russia will not roll over and play dead, like a good puppy…
Post by Kyle Keeton
Windows to Russia…