I am watching a new high rise go up:
This morning they had an advertisement and a price for a "studio for living at 1,225,000 rubles at 0% installment plan". That is $21,200 at the exchange rate this moment. Subject to change daily….going to be a nice building and next to Globus…
Circus is this weekend at Globus, in her parking lot. I took an image of the main tent. I hope sweet pea and I can go. They are going to have a bear….
We still have a bunch of snow and only the roads and sidewalks are clear. Everywhere else is still almost a food deep in packed ice/snow, but it is going away and I hope no more is coming. Still freezing at night…
---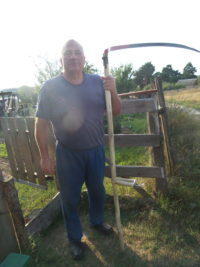 I have finally reached my beginning target weight. Still too heavy, but hey, I like to eat. Thus I take it slowly. I reached 115 kilos and now I will start on my way to 110 kilos….I weighed, three years ago 150 kilos. Ouch! Way (weigh) to much. Then I got smart and shaved 30 kilos off in the Tiny Russian Village. Then I got to my target weight of 115 kilos and gained 5 kilos back, due to stress with Boza and his problems….Now I am back on track again and will obtain my 110 kilo goal this summer? I hope…
I am about 250# right now and or 18 stones in Britain…
Bottom line is: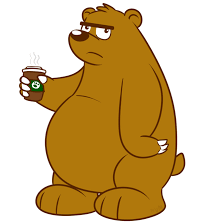 I walk about 10 kilometers a day, even on a bad day. When I was in Europe, one of the days I walked 30 kilometers sightseeing and that would have never happened even twenty years ago. This is from a man who has had 6 heart attacks (six stents installed) and spent several years fighting a brain tumor….Looks like I won on all accounts!
I feel better, look better (hopefully) and am just as grouchy of a bear as I have ever been. Now that is what life is about…
I owe it all to my sweet pea, she supports me on all my endeavors…
---
A lie which is half a truth is ever the blackest of lies. – Alfred Lord Tennyson
This is a quote above for Britain and her Russia Did It Lies…
UK has inserted foot into mouth by accusing Russia with no evidence. This must be the must be the most ignorant false-flag in NATO's pathetic history! Theresa May and Boris Johnson have intentionally hand in hand, poisoned Russia's relations to many western countries by their lies. There should be consequences….what should be done is the West needs to apologize, Good luck with that…
---
Time to go and walk some more…
WtR