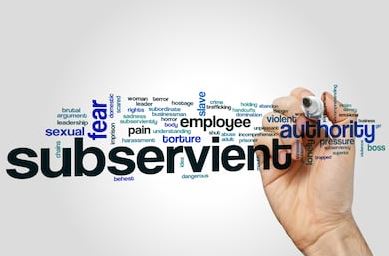 Sometimes thoughts have to be written down. So much is happening in the western world, that if we do not try to write some things down? We will lose everything in the changing winds…
Do not spout nonsense America:
Germany is not dependent on Russia's cheap oil and gas. It desires decent reliable prices in order to run its country and not make the people who love and work there, pay an arm and leg for fuel. Because, the alternative is to be dependent on the maniacal American nation, which proposes/pushes/demands to sell Germany extremely expensive oil/gas to replace Russia's…
European gas prices are now largely determined by trading on financial markets, but they are often too low for American suppliers to compete. The cost of liquefying gas in the United States and transporting it to Europe doubles its price for American companies. So if they were to sell to customers in Europe at current prices, they would lose money.
Source: Trump Says Europe Will Buy More American Gas. Is That Possible? – The New York Times
Russia is and has been even in Soviet times, a very stable and reliable partner for fossil fuels. The fly in the ointment is Ukraine. Remember? That collapsed country by western political antics, on the Russian border…
It is said by the US Admin and media, the true US goal is to hurt Russia (and when exactly did a war with Russia start?) (and also as a side dish, force Germany to prove its love and subservience by building the ports to receive the oil the US demands to off-load and shove fracked gas up their ass.) The demand by the US is for Germany to accept fuel that is much higher to utilize than just getting it from a pipeline…
Not good for German policy to cut their throats by canceling the pipeline (to satisfy the gas thieves in Ukraine and the bullies in the USA!) for political reasons, but not good for any economic reasons either. And by the way — did the German public get a vote on whether they want more expensive or less expensive oil?
Remember Ukraine? They now pay three to four times the price for fuel at the civilians home front. The old Ukraine was a much better place…
You are confusing oil with natural gas:
True, this is really all about gas, oil comes in on a totally different pipeline system thru Ukraine, and incidentally, Ukraine does not steal, block and or mess that oil flow up….thus there is no plans to change oil flow….we have a tendency to put the two fossil fuels together in our minds…
Thus, Ukraine is able to keep its hands off the supplies if they desire…but they definable steal gas…
What a load of bull: (We need to realize that USA = GOD ~)

There is a lot of propaganda in the MSM at all moments about gas/oil/Russia and such, but this is full on retarded American Exceptionalism….to demand Germany cut its throat….Who the hell gets to dictate to another country who they are able to trade with…? Who?
Only the U.S.A. shall rule: we have weaponized the $$$$$$$

Maybe the US should provide a price competitive product/not threats to Germany. Then the Russian pipeline gas wouldn't seem so attractive. But, hey, it cannot be done! Then threats are in order…
That's okay even if Germany doesn't buy the Russian gas. Russia has many customers. People are lined up to get reasonable fossil fuel prices. They are just waiting for the pipeline to come to their door….and it's a done deal. Once Germany loses the price advantage? Poof and Oops….there goes Germany's economic competitiveness….which is exactly what the US wants…
Thus, it is wise to remember this is more than about Russia….it is about crushing all countries all over the world….it is about the $$$$$!
Remember there can only be one GOD!
Fracking is fracked:
Fracking is a dead end road. It is a sad state of affairs when a country that has resorted to fracking, exploits its resources as if they are endless. That is that short term thinking I talk about all the time…
Fracking has been a one way street since 2005 and one day that money pit sucking up loans will end. America needs to reserve its fossil fuels. Especially when you have to force them from the ground….She is going to need them in an emergency…
My last thought today: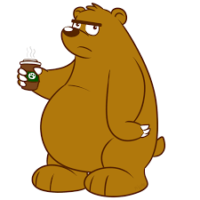 I have had Russians/Americans ask me about why I (American) drive a Volga, when I could drive a car suited for my Americanism? And I replied,
"I wasn't brought up that way. The love of money, every shiny new object dangled in front of us, has ruined life on this planet."
Then if they are susceptible to what I say, I continue,
"Even the past exploration of this world we live on is and was based on gaining wealth for just a few. The Dutch East India Co. for example, mainly just for tribe members, was formed to figure out ways to best exploit the New World. At some point even this will break down."
You must understand.
"I don't have a crystal eight ball, but we're getting there!"
WtR