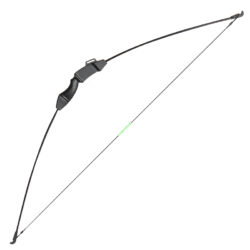 Svetochka wanted her own bow and arrow to learn with. Mine is way to much for her as Svetochka is a sweetpea and delicate, compared to this grouchy bear!
So we purchased a child's bow and arrow at around 12 to 15 pounds of pull. It is perfect for her, yet now I have to gather finger gloves and such. She will tear up her hands/fingers learning to shoot. I was not attentive enough to that issue…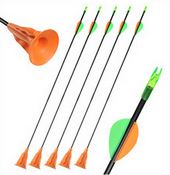 Now a very important part of the whole thing is what arrow does she use to practice with?
Yes an arrow with a huge sucker end. An arrow that does not easily stick a hole in me or anything else!
Sveta tried them out against a steel door of ours and she had so much fun. It was nice to see the smile on her face. Every time the arrow smacked the steel door and stuck, she would tell me how powerful and perfect her bow and arrow was!
I just love my sweetpea, life is perfect with her…
WtR
PS: In the Tiny Russian Village, Sveta  will be able to practice all she wants…
I hope I survive! 😉