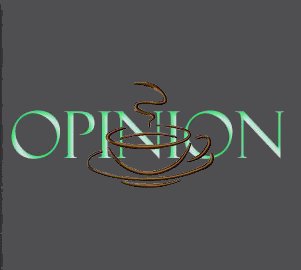 Coffee is good and this morning while drinking that coffee, I have to thank several people who sent some e-mails and donations to keep this site on line. They want to be kept silent and so they will be kept silent, but thanks are in order anyway. People in America are that scared to let their names be pronounced in conjunction with activities that go against the government or what is perceived against the government and that my friends is just about anything anymore in America…
I was given the heads up as to where to take my next hosting issues, to help keep thing online. It seems that Iceland is now the main defender of Internet freedom and Russia is right after them. It seems that Iceland is now where bloggers, journalist and many mews sites are taking their websites and domains to protect them from the reaches of the Western bull crap and rules and regulations that shut sites down for any pathetic reason…
http://www.mekabay.com/nwss/791g_the_battle_for_internet_freedom_%287%29–wikileaks_&_iceland.pdf
Well people it has happened and Iceland has opened the doors to Internet freedom like no other country. Huge data centers are being and have been built and we have been given a chance for a slot of the pie…
Sveta and I have acquired hosting in Iceland and that means that in the next few weeks that we will be hosted only on Iceland and Russian hosts from now on. I have to have two hosting because of the terrible situation that America puts Windows to Russia under by attacking her all the time. It is really a sad and sick situation and what should be just a simple blog that allows me to say what I feel is correct has become a hunted and attacked daily website. This should make you interested in what is held within the pages and archives of Windows to Russia, that certain organizations are trying to disrupt as I write this…
It is funny that there are many sites that copy what I have to say verbatim and they are not bothered, but I have figured out that they always link to me and that seems to be the protection factor. I allow many sites to copy what I have and I hope they continue, because sometimes that is the only way that my stuff gets out. Windows to Russia is being abused so bad that sometimes my data is offline for days. But RSS is always got it at some point….
Icelandic Modern Media Initiative – Need to look at this and these!
http://immi.is/Home
A Declaration of the Independence of Cyberspace
The above links will give you some thinking's about Internet freedoms…
Now lets ask why Russia and Iceland: Well if what I have given you in the past and in this article is not enough then here is some more information…
In Russia and in Iceland you will not be shut down as a website just because someone calls your host and says you are a bad person. In America I have had my websites shut down 6 times now, because someone called and complained. I mean just complained that I might be a very bad person. You know! Evil terrorist type person who does not talk perfect about the American way of life…
In America your site is shut off first then you have to supply the burden of proof that you are okay and you site should be turned back on. So because of that situation, Windows to Russia has had at one time 5 hosts to be able to switch back and forth on to keep it on line…
This is stupid because I was raised that you are innocent until proven guilty, but anymore it is guilty until proven innocent. I never failed to prove my status as being acceptable and that I was wrongly shut down. I have always been complaisant and done all that I could to correct the issues that seemed to crop up. Issues that are fabricated by outside entities in the prospect of simply putting an undue burden on the resources of said website, to cause issues that will degrade the site to the point of being taken offline or worse…
In Russia and Iceland they give you the material that has been sent to them or they give you the phone number of who called about your site and it is up to you to deal with the people or organization that thinks that your site is a bad evil thing. Other words – someone sends and e-mail and says that your site is violating said, so and so policy. Then you get the e-mail and you get to deal with your accusers directly…
In America 99% of the time I could get no information as to who was filing the complaint and I was shut down per say so of an organization or person, that I never could confront. This is plain truth and is what you have to deal with in America. One thing that becomes clear after you step out of the Western blockade is that what you think as truths in your world is nothing but a covered up set of lies that are manipulated in an orderly fashion to appear as being the "Real McCoy"…
So hopefully within the month we will have a whole new system of keeping Windows to Russia online. I want to thank everyone who has helped on keep this site online. I thank my readers but really it is a handful of people that work under the radar, so to speak, and they are who I thank foremost. For they have guided me with words of wisdom and more…
I also definitely have to thank Sveta! She is the most indescribable woman I have met. She is a godsend to me and has the patience of Job…
That is enough for today and I hope that we have very little issues in getting everything going on the new host. But I have learned that "Murphy's Law" is prevalent in the world…
Kyle Keeton
Windows to Russia!