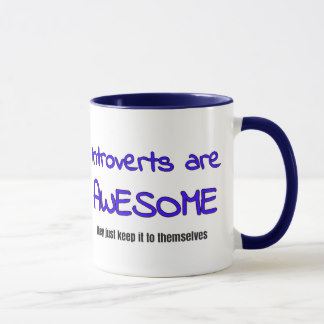 Russians are demure: Definition of demure – reserved, modest and or serious…
This includes attachment to all aspects of their life. Be it from gathering food to feed the family to defending their country. Not a perfect world, but a modest, moral and intelligent world about all things pertaining to them. Russians would rather be left alone and stagnate, as long as they have the basics of life; all is good…
But do not push a Russian in the wrong way. They and I have learned to be this way. They will silently look at you and remember exactly what you have done and never forget what is happening. A Russian is sharp as a tack and does not understand what it means to bluff your way through life…
This makes Russians easy to live with and they accept outsiders (who are sincere,) into their lives and will care for these outsiders. A typical Russian does not understand many things that the west has propagated from mole hills to huge mountains of disinformation…
A Russian does not understand the issues that have become forefront in the west…
Political correctness, lawsuits constantly, cops interfering in your business, following rules to the tee, working 80 hours a week, living for money and on and on…
Russians understand somethings though…
Children come first, long vacations must be, many holidays, real food GMO free, being lazy, money is a necessity not a desire, peace, quiet and on and on…
Yes there are exceptions to every rule, but a Russian in general is just like many Americans in the older days…
That is what I have said for 10 years now; "Russia is like America 50 to 60 years ago!" and like America it is changing slowly but relentlessly…
I hate to see it happening, but I understand and am thankful to live in a society that places value still upon morals and children…
If you live in a place like Britain and or America? It is doubtful that you can understand anymore what is being said by me. You have changed too much and I guess I have not changed enough to accept what the west has become…
Russians cannot embrace accepting everything at face value, without doubting the implications of it all. They do not accept homosexuality as being wonderful (nor do they condemn), they do not accept all children being equal and deserve the same prizes to appease the masses, they do not accept money as a necessary evil or for that matter as something we need at all, they do not accept ownership of the earth by a few humans, they do not accept that your rights means you can impose and or hurt others in your quest for your goals and power, they do not accept that we do not have enough food to feed the world, so on and so on…
In Russia the acceptance that we are all different is universal, but the acceptance that you have a right to impose it upon others is the red line. Be an example; a homosexuality is fine, but be homosexual behind your doors. Same with be heterosexual, but keep it behind your doors. Society norms are important in Russia, just as culture and history is very important. Russians have a whole bunch more years behind them than Americans do and thus they have a whole bunch more history to mull through and see what works or not…
As always individuals stand out in contrast to the norms, but the term "stands out" is the factor. Russians quietly step around such factors and get on with their lives…
Just do not point fingers and tell the Russians they have to embrace the rights of a thong wearing homosexual man dancing in a parade! That will not go over well and that is as it should be. Wear the damn thong in your own home and dance there. Kids do not need to accept things as normal when it is really not…
Yes that is right and that is what they think is normal and as I said, "I doubt seriously you can understand anymore what I am saying." and or want to understand and or care to understand. That is your business, just keep your business away from my/our business. We do not want to see and accept it…
I had hard adaptation:
As in all societies, there is a fine line between right and wrong. That is acceptable, but it become rough when you travel. Knowing the riles of life in another country is a good idea and being a good boy or girl in that country should be priority. Just because you like something in your country, does not mean the country you visit will see that as acceptable…
It is easy to temporarily adapt to a country as you visit…. But to live there takes much more effort. I spent years adapting to a new way of life. I was helped by the fact that my past life as I grew up was much like the life I saw before me in Russia…
So I was lucky in many ways. Plus I have a wonderful Russian woman who helped to pave the way. Between here and I we made it. Was not easy at times. Russia has been hard for this expat to try to adapt to all the rules and regulations. For while Russians may ignore most rules, an expat does not have such leeway to ignore such rules that govern your stay in Russia…
Visa issues changed so many times in 10 years, that I gave up trying to write about it on WtR. I simply say, "Do your homework before you try to come to Russia and you will do fine!"
At one time I was leaving Russia every three months for up to a month at a time. Now I get three year visas and all has settled down. Knock on wood and stick a thousand needles in your eye…
I have become Russian: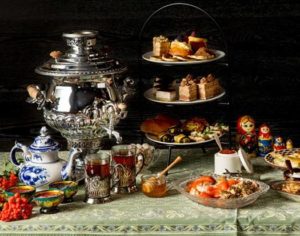 That is too be expected. I have been here 10 years and more. I understand that American Cowboy type behavior is not the way of life and intimidation does not work in Russia, like it does in America…
I expect no help from any agency in Russia and I will never accept help from anything to do with the American embassy and consulate. I will utilize our embassy as a business and nothing more. A business to deal with America and her idiosyncrasies…
If I was tossed in jail in Russia, I would never accept and or try to call my government. They have done nothing for me and have hurt me much more than helped in my past…. I will stand on my own two feet…
Being Russian is much more than a term. Being Russians is a culture, an attitude, a way of life and being acceptable of the world around you. It is a way of life that understands that the world is not perfect, yet even as things fall apart?
There is always time for a shot of vodka, dried smoked fish and or squid, a chuck of raw garlic and or onion and a cuppa of tea…. to wash that biscuit/treat down with…
WtR
PS: Tidbit of information…