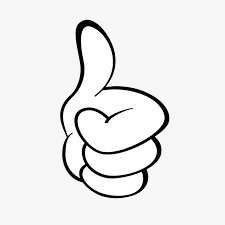 I like to watch what Russia is up to and it is easy to keep track of what is going on in Russia. Especially when it is cold and wintery. Everyone stays hidden and safe. But Russians are up to stuff and most assuredly the Russian government is always up to something…
1. Pussy Riot appears to be eligible for release under the terms of a government amnesty program. We will wait to hear more about this. I say send then to the United Kingdom or the USA and let them desecrate a church there. Better yet send them both places. Time to get them out of Russia…
2. A Russian man who ferried drunks, drug dealers, druggies and prostitutes – to and from their homes during the huge floods in the country's Far East earlier this year. Is going to spend 9 months in jail for breaking the law, as he did not care about any safety regulations involving the transportation of animals people…
3. British actor Ian McKellen has said he was advised by the British government not to travel to Russia because of anti-gay legislation. He could not be protected from the terrible laws in Russia. This is idiotic nonsense. The new law is not aimed at gays, but at anyone promoting the gay lifestyle to little children. What did he intend on bringing gay Sesame Street materials to Russia and camping out at kindergarten class? This is ludicrous!
4. Russia's transport watchdog is most likely going to sharply raise fines for passengers that cause an issue on an airliner. The fine will go from a few hundred rubles to several thousands of US dollars by making them cover costs of their actions…
5. Putin is cranking up the military in Russia. He wants a 30% turnover of new equipment installed in the armed forces every year and the Arctic has become guarded territory, much more so than in the past…
6. Well golly gee wiz: NATO's deputy head said Tuesday that a bilateral commission had unanimously acknowledged that "Ukraine's future lies with Europe not Russia." – Now we know who caused all the issues in Ukraine. But we knew that already didn't we?
7. Russia is going to write off 90 percent of Cuba's $32 billion Soviet-era debt as part of a deal to end a 20-year dispute. Damn someone give me a billion and then write it off, please! Good Russia…
8. Russia selling weapons to Egypt: Oh that pisses some special people in the US government off royally. I heard the screams all the way across the ocean and when I asked, "What happened?"  I got the virtual middle finger and terrible virtual evil looks from sources that I have America's Washington D.C.
That is enough for today. I told you it is interesting…
Posted by Kyle Keeton
Windows to Russia…