Yesterday, after an interesting yet very successful visit to the Big Village:
I found myself working all day and getting done a major project??? Except after getting the brunt of the project done? I found that now I have to stop and contemplate how to support the awnings open at varying degrees & how to secure them for the winter with locks and such…
I knew that there was a place in the Big Village that would most likely have the poly carbonate sheeting I was looking for. I was correct and I really like the guys running and who own the place. They are inquisitive and helpful. They like most Russians love to see that American trying to communicate in a world that is foreign to him. Normal communication is always fine for me, but when dealing with car parts and home parts beyond the normal. Things get interesting…
But, after all said and done. I came home with three sheets of yellow tinted poly carbonate and they cut them from a huge sheet for me. They could not grasp around the fact that I wanted three sheets 1 meter X 2 meters and not the whole sheet the size of Godzilla to take home. They kept saying, "Grab GAZelle and take home!"
A GAZelle is a Russian pickup truck:
You got one in your back pocket right?
Finally after breaking out the smartphones and using the Yandex translation app on each. We came to a final conclusion that I wanted three sheets of 1 meter X 2 meters in size poly carbonate with yellow tint….I did not have a way to get a huge sheet home and that green Volga was the way it was going to be taken to my home. Also that unless they grabbed a GAZelle and brought it to me and no I would not shell out money to be delivered and since I live in Communa (TRV) in the boonies of Russia, that was not going to happen…
Again, we finally came to a solution; how about they cut me three pieces full length of 2.1 meters tall and 1 meter wide. See to a Russian the fact I wanted 2 meters tall instead of 2.1 meters (Which is the actual factory height of the sheet.), it upset the equation and life was bad. So I said 2.1 meters is perfect and they cut me three sheets 2.1 meters X 1.1 meters…
They were happy, to get my money and I stuffed them into the Volga and went on my merry way. A situation that in my world in America that was at best a half hour time frame to do, was and became three plus hours. That my friend is the Russian way…
Everything you do in Russia, you have to call in all experts ~~, call the owner of the place, call the neighbors and ask the doggy on the porch also, discuss for a year or so and then finally decide that today is a good day to cut a sheet of poly carbonate for someone that is from America…
You must remember that when work is involved, such as something as important as cutting a sheet of poly carbonate roofing, that you must remember that the term work is the key factor…
You must also remember that everyone wants to know, "What the hell is wrong with America?" You got me, but they want an answer as to why America treats the world so bad? You got me….I am just a sweet peaceful bear of a man…
Life moves slow in Russia in the villages:
Therefore, I got my sheets and put them into the Volga called Sammy and went about my business. Doing what bears do, looking for my next exasperating deal to make…
Granted it was fun and I have to turn down multiple attempts of, "Do you want a Vodka to seal the deal?" Every new person to show up to investigate the situation, because the grapevine is humming by now wants to be part of the complicated process of poly carbonate sheet cutting. And it helps to say no, that I am driving and do not need to be in trouble with the police. They understand that…
Surprised they did not call the local news paper to investigate this process at large?
Now I am baffled:
See that always increasing issue factor at play!
I have to figure out how to make, buy and or create a system to allow me to prop open the awnings and not have them fall on my head and kill me a dozen times during the day, as the wind blows…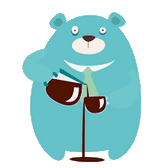 It is always a challenge to accomplish what I am doing and it is always a project that should take one day, becomes weeks, months and even years at times. I start this process last summer and come hell or high water, it will be done this summer. 😉
This is why I love Russia and very much the reason that I have lived much longer than I would have in America. Life has forced me to slow down and smell the coffee…
Svetochka would say, "That is just right!"
WtR