vid-20200626-051911_UtYev6BH.compressed
Do you ever marvel at the wildlife? I mean Mother Nature and her little minions? I do and you should…
This morning I found myself within a bunch of swallows having a great time eating mosquitoes. They swooped and spun right next to me and ignored me as I took a video…
That brings me to a few weeks ago…
Within a hundred yards of the home at the Tiny Russian Village. I found myself literally face to face with the biggest boar, wild pig I have ever seen. He did not see me. His eye site was bad, but his nose was good and the breeze took my scent right to him. He snorted and looked around….then being as old and smart as he is….he hightailed it down the road…
It was about 3 a.m. and he pounded those hoofs double time. He is definitely old enough to know that humans have guns and will kill. Then I walked a bit more steps and was thinking should I keep going?
When a head of a fox stuck his nose out and watched the Mr. Boar hightailing it down the road. The fox then sniffed the air, looked my way, freaked out and jumped straight up about a meter and then I watched the Foxy Fox hightail it also down the same road. I almost started to laugh…
When the fork in the road came and the fox had caught the boar, the foxy fox went left and straight to the river and the boar went left down the main road. I stared to run to see what was going to happen and as I came to a place to see the main road for hundreds of meters….there was about twelve deer looking down the road as the boar thudded the ground for high country…
They looked at each other and looked at the boar, as if to say, "What the hell is his issue today?"
I tried, really tried to get my camera out. Yet again the breeze told on me….then the deer understood what the boar was hightailing about…
The buck with his girls, snorted and then made a very loud and I mean a very loud snort as he sniffed the air and he exploded like he could fly into the air and without a hesitation his does followed…
A few sparrows in a pine tree watching all that happened said, "See what you did? But we like our picture taken…"

I looked at them and shook my head, "No!" and they started to fight again as sparrows do constantly…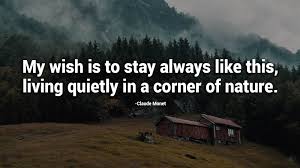 I looked around and saw deer bounding across a field, an ass end of a huge boar kicking up dust and the silvery tail of a fox disappear into the protection of Mother Nature….of course the sparrows just glared at me and fought like monkeys in the pine tree…
Seriously; How could I not love Russia?
It is so wild and untouched for the most part and all the babies of Mother Nature are happy and safe….well until us humans come around and try to kill for sport and such…
WtR