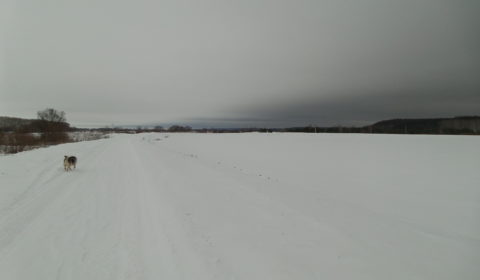 Russia is the land of snow!
Not always deep, but always what seems forever. Snow is part of life and reprieve is not available. Some would say that the next 24 hours is a reprieve!
+1 for about 24 hours. That seems great, but it will be windy and will snow to beat the band. The little that melts will become ice and more ice. This makes life terrible to get around. Nothing seems to help and Boza and I will wish for the cold to come back. Then we need more snow on top of all the frozen melt. For that is the only traction we will have to walk around. Boza dislikes ice skating and I do not like to fall down…
Then after 24 hours, comes the cold again. They have eased the bitter cold to about -30, but I think it will get worse, much worse. We are not shielded by big city walls and buildings and thus, we see the real cold that is available…
Life in our Tiny Russian Village is pure white!
A white so clean that you can simply eat the snow and use it for water if need be. So few vehicles are able to make it here, that the roads are very hard to discern from the surroundings. Makes getting around interesting…
But Boza and I know the village well and we know the best spots to walk to and keep out of the three plus foot of snow we have so far. The wind is nice for one reason, it carves paths to walk in, all over the place. The snow is like drifting sand dunes, except the snow is bitter cold…
The new year has started like a lamb and soon the lion will come to eat the lamb. I wish I could say different, but, it is what it is…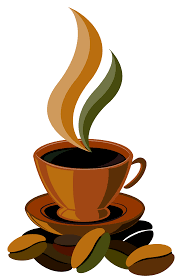 Plenty of coffee…
I am sipping my second cup of coffee and I hear the birdbrains at the back of the house. I found where they stay the night and they huddle all together in our back yard. There is old chicken feed and a semblance of shelter, that seems to meet their criteria and they are happy there. Maybe a hundred sparrows shelter there. I am glad and already have put out their food for this morning. When I put out the food, a lone chickadee sang the morning breakfast bell and all his friends came to enjoy some sunflower seeds…
The sparrows still sleep, but right now I hear them scratching at the back of the house…
The chickadees are a trip; They follow me everywhere in the yard and even a trip to the outhouse is not to have peace. They come into the outhouse and give their demands for more sunflower seeds. They make me laugh, as they look at me and wonder what I am doing…
The chickadees wait and even before the sunflower seeds hit the ground, they are grabbing them, in mid air. Then the cherry trees are alive with the sound of pecking and cracking of seeds. I count as many as twenty at times and they are busy as bees eating their breakfast. The sparrows still have issues with sunflower seeds and jst scatter them, for the most part all over the yard and the chickadees follow the sparrows around and get the seeds they drop…
But, I must give credit to the sparrows, they try and try and try to eat a sunflower seed…
Greedy Gobblers…
Wonder why?
It seems very self-defeating to the Western Empire. The intentional division of the world. I talked about the East West division many times on this blog, but now that the West has gone into overtime to continue that division, I wonder what the bigger game could be. For the West is much small in population and actually lagging in almost all aspects of anything you can name. There is more to life than what the Western Empire deems as the perfect life and I know, I live in the East, but grew up in the West…
I do not see the benefit to the system that has become predominate in our lives? Why can we not simply, just get along. Let people enjoy life…
Then I do not sell weapons of mass destruction either! I also do not place life as less important than material items and I do not think that we need a world powered by oil. If we would harness something as simple as the suns free energy, we would do much better in this world. Oil is nice for easy quick energy, but a windmill at my home in the Tiny Russian Village, would satisfy what I need to do with life… And or solar cells on the roof. Either way, would be sufficient for power needs…
I guess I am either weird or wrong, but I plan on staying that way…. I like who I am…
America has become weird…
Yes that is right and if you want to see what I mean, come out in the world and live a few years among the natives of the planet. I guess I just said that you do not belong to the world if you stay hidden behind governmental walls of propaganda and fences or steel, brick and mortar, wood or stone…
America is strange to me now. I cannot see what the good is about it. My grandma would say, "When the good is outweighed by the bad? It is time to leave!"
Life is too short to fight every battle and everyone…. And the bad are winning right now in our world…
I wonder if that means people are more bad than good or do people just sit back and ignore what is happening?
Dunno…
WtR