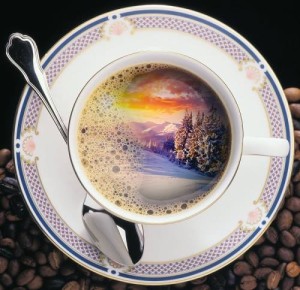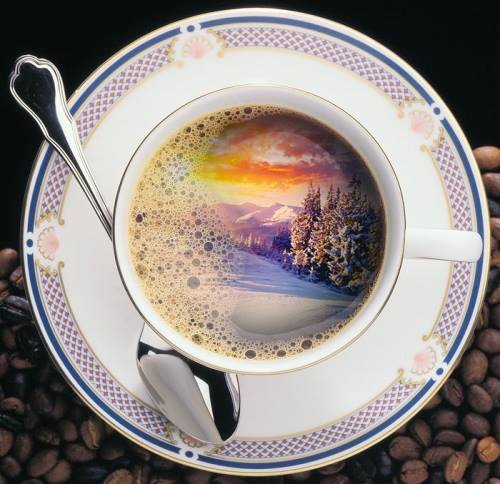 Everyone keeps asking and pointing fingers and playing games about Russian adoptions. Some say stupid things like, "The children have no life in Russia! What poor children to be subjected to a life in Russia! or Can you imagine being raised by Russians? Are Russians Christians? Should people like that (Russians) be allowed to raise children?" Then others are all about, "Me, me, me, me and me some more! I want a baby! I, I, I, I and more I!"
No matter the reason: The child comes first and selling children to make you feel special or not, is definitely not the answer…
Yes I am on a roll today… 🙂
I will say it one more time, "You want to adopt? Then adopt one of the millions of children waiting to be adopted, within your own country!" I swear to god that every time someone adopts from outside the country they live in, they slap all those children within that (their own) country in the face, the ones that are waiting to be adopted. Right in the back yard of their own country. Can't see them? Then look around. They are there…
It is all pretty simple to me and the case that has been tried recently below in the first block-quote, is a perfect example of what happens way to often in the world. Of the 265 adoptions that were disallowed with American citizens last year. about 50 are left to be internally adopted. Russians are like most people in the world, they ignore what happens around them, but get them focused and they will pull through. Russians were kept out of the adoption process, because more money is made by selling the children to other countries. The biggest priority to Russians right now (after it has been put in the limelight) is to take care of the internal adoption issues. Read the statement below from the local news about what happened in Australia and they were tried in the US…
An Australian, who together with his domestic partner, bought a newborn boy in Russia and allowed men around the world to abuse him, has been sentenced in a US court to 30 years in jail. Peter Truong, 36, born in Vietnam, and his partner Mark Newton, 42, born in the US, both Australian citizens, bought a newborn boy in Russia for US$8,000, according to prosecutors. The boy's birth papers were falsified to list Newton as his biological father. The fraud then allowed the boy to be adopted and taken to Queensland, Australia, where the pair lived.
Things have changed in Russia and Pavel Astakhov, Russian children's rights commissioner said, "It turns out that Italy is currently the only country whose citizens are able to adopt Russian children because, first of all, this country refused to recognize same-sex marriage, which, for its part, does not require Russia to change the existing agreement, and, secondly, they [the Italians] abide by the terms of this treaty." He also said that the US is the only official country to have been certified banned by official law…
The main thing that is prevalent now in Russia is that the children are now foremost important in an adoption. That means any country that wants to adopt, has to sign a special treaty and abide by the rules…
"It is not our fault!" says Pavel Astakhov. "You [foreign partners] should work harder if you want international adoption to continue. Our priorities differ from yours. We generally prioritize the adoption of children inside the country," he said.
Russia has changed big time on the adoption front. They accepted the fact that they had messed up big time and allowed children to be bought and traded by very unscrupulous individuals and many of those individuals have been hunted down. Or they have run from the country and then been turned into a martyr by the western world…
Russia does not ask for much, over an adoption of the Russian children by an outside country. The main thing that is asked is that the child has regular contact with Russia and  has rights associated with Russia that only expire at the child's request as he or she gets of age. On a much lessor issue (At least to me – this is a no-brainer!), Russia also asks that no child is put in a same sex marriage…
You want to adopt, then get your country on the bandwagon and get the papers signed. Also be ready to let the child know that he or she is from Russia and has rights to pertain with Russia, for the rest of his or her life. If you want to boast that the baby is yours by birth, then you better grab one of those millions of kids needing homes in your own country…
That includes you, "America!"
Time to stop asking, "Why does Russia hate anyone to adopt their children?" and ask, "Why do we not change the rules to accommodate and stabilize the process of adoption with Russia?"
I despise the idea of buying and selling children, in any form. I think that never ever should there be money exchanged for a child. I do think that the process of getting a child to adopt, should be horrendous, extreme and made to weed out the ones that really are there only for the me and I and us and cool and far out and groovy. If you are sincere then you need to prove that you are and jump those damn hoops, jump high, just like you would for your own flesh and blood, born to you…
I want to add that I am harsh about this subject and I know that there are many very good people, who are sincere. But there are also many that are not sincere…
We are not talking about buying a used car. We are talking about a life, a child and a human…
Adopt in your own country!
One lemon in a car lot does not break the system…
Yes, one bad egg, does break the system in adoption…
It is a life, not a car…
Posted by Kyle Keeton
Windows to Russia…