Sorry people but this latest round of stupidity by America is starting to wear thin with the world and as we allow the 800# Gorilla in the room to run amok. We Americans are only allowing and helping to make our own bed. Thus, we will sleep in it…
Russia's Prime Minister Dmitry Medvedev warned the United States on Friday that sanctions it plans to impose in August over the ex-spy poisoning might be treated as a declaration of economic war.
Source: Russian PM Compares Further Anti-Moscow Sanctions to Economic Warfare – Sputnik International
The USA and the west does want that war very badly. As the US is Trillions ($) in debt and lives off foreign loans. America lives in a much more fragile monetary bubble than you realize and has much more to loose than 99% of the world…
These knee-jerk reactions by the US (Mid Term elections are here. You Know?) are pathetic and childish….It is obvious who is a spoiled brat and who are the adults…
I give Russia credit where credit is due, it has done everything it can to preserve peace and avoid a nuclear war even though it has the major advantage in its nuclear arsenal over the USA….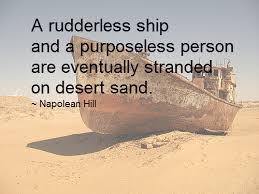 Lets hope America does not push until we find out what it is like to be carpet bombed across the whole country…
Every day should be a good day. People fool themselves that they'll be here forever. – – Stephen A. Schwarzman
But what do you do when no one is home upstairs and the ship has no helmsman? The ship has lost its rudder?
Russia sees that the USA has no leader and or true leaders to lead the country. What America does have is a bunch of wannabes that are running amok all over the place…
When will you open your eyes?
WtR
PS: A rudderless ship is hard to deal with, yet it has to be brought under control and sometimes we have bad things happen while trying to catch that ship running in circles…