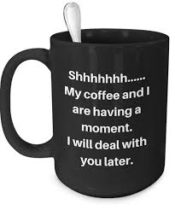 Facebook fell in a swan dive last week. An interesting article of a few years back, just about hit the nail on the head….It has been an anomaly that a site that was an upgraded version of Myspace would end up so highly valued. It has been explained to those that accept the truth, "Facebook is government funded!" Under the table, but funded nonetheless….
An aberration? Thy name is Facebook. Same thing for Amazon. A company that undercuts other businesses, fails to make a boniface profit, and yet the stock price continues to float ever higher, as if flying carpets are real!
We have many companies that are supported by a buttress hidden deep under layers of facades to conceal the activity. It is there nevertheless and the only reason so many companies only shine on Wall Street and her hawked importance…. For without the success stories? The US would have "sweet Fanny Adams" and those moments of delightful green shoots are getting harder to choke down and more so everyday…
That isn't merely an aberration, that is delineated deliration! Are we at peak insanity? Each day one more thing happens that makes the obtuse thing that happened the day before seem not quite as vapid as the day before and on and on and on… (I wonder is there peak Chaos?)
I first learned about Triffin's Paradox while at my collage, I don't know if it is a true hardened paradox and or a simple incongruity, or better yet complete and utter crap…
As for what the future brings? I have no idea. I know that the self-proclaimed owners of the planet Earth, view me, you, us, them and those, as bovines and expendable fodder in all aspects…
I like being alive, so my plan is to remain mobile and flexible. Could I do what so many talk about on the Internet?  Could I see myself fleeing the US to preserve my life, sanity and or my equability? Yes and I did just that. Thus, why I am in Russia…
As I write this people in Europe are being hunted for adverse comments posted on Facebook.
Who defines hate speech? Facebook became the law?
Anomaly, aberration and absurdity is what many companies that we proudly call American are. Yet I find that their overseas activities (either manufacturing and or core sales) is their only real money source. The activity associated with the USA is a masqueraded remuneration for back door activities associated particularly with the State and or states around the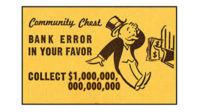 world….centered with the US! Simply put: They lose money yet still have viability as a company or they have ungodly support through tax breaks and other slight of hand activities, that allow profit levels to sound and be absurd…
Yes, I believe that anyone and anything can be worth $1 Trillion and I am looking forward to the first Quadrillionaire!
Hmm…
WtR