Attacked and crashed by the gate computers located at the US Space and Naval Warfare Systems Command. Alternating attacks between the computers until our server crashed. They almost fully fill a 1000 site log page with an occasional other site that squeezed in between the onslaught. Look at the picture above and you can see the switching back and forth between IP's…
So what is the Space and Naval Warfare Systems Command? Looks like at least three branches of the agency…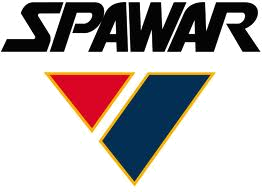 Space and Naval Warfare Systems Command – Space and Naval Warfare Systems Command (SPAWARSYSCOM) located in San Diego, California. SPAWARSYSCOM is the Navy?s premier Command, Control, Communications, and Computers, Intelligence, Surveillance and Reconnaissance (C4ISR) command for acquisition and life-cycle management of communications and warfare systems. We are a dynamic organization, providing world-class information solutions to the War-fighter. We know you will find your assignment both challenging and rewarding.

Mission Statement Deliver FORCEnet by inventing, acquiring, developing, delivering and supporting integrated and interoperable C4ISR, Business IT and Space Capabilities in the interest of national defense.

Vision Deliver knowledge superiority to the war-fighter at the right time and for the right cost.

Commitment ? We are dedicated to the Joint war-fighters, who stand in harm?s way, preserving our peace and defending our nation and its allies against aggression at home and abroad.?

Who We Are:

A member of the Naval Acquisition Enterprise (NAE) with 7,550 employees
Developer of Navy, Joint & Coalition Interoperability – Delivering the Naval component of the GIG
Navy C4ISR Chief Engineer
Navy FORCEnet Chief Engineer / Architect / Technical Assessor
Exercise Technical Authority in support of programs acquired by three Program Executive Offices (PEOs)( PEO C4I , PEO EIS , PEO Space Systems )
Collateral support to JPEO – JTRS
Account for combined TOA of $5.4 Billion

Guiding Principles:

We are a customer focused organization with a workforce culture built on a fundamental set of values.

Responsiveness: We understand the requirements of the war-fighter and deliver quality products and services on time and within budget.
Innovation: We are constantly improving our processes and looking for better solutions to meet the Navy's mission and future objectives.
Teamwork: We collaborate within the Navy Enterprises, and with customers, industry, other government agencies, and each other to achieve the best results.
Respect and Diversity: We recognize and respect cultural and individual differences and are open to divergent perspectives in the conduct of our business. Leadership actively supports diversity initiatives and affirms its commitment to equal opportunity through responsible decision-making.
Excellence: We pursue continual learning and growth and hold ourselves accountable for the highest level of performance.
Openness: We share information honestly and fully in a networked environment.
Navy Core Values (Honor, Courage, Commitment): We share the values of the Navy and those whom we serve. Our war-fighters are role models whose dedication and sacrifices exemplify the highest moral conduct. We uphold these values every day. We are a unified team of diverse, talented, honest, dedicated, and hardworking professionals focused on providing the highest quality of service and products to meet the national interest.
Looks like I have a new post to do everyday or so! It is called, post the government agency that crashes Windows to Russia…
I could really do with out these childish games by our government…
Kyle Keeton
Windows to Russia!
PS:
NetRange: 138.162.0.0 – 138.162.255.255
CIDR: 138.162.0.0/16
OriginAS:
NetName: NMCI-NET-ORF
NetHandle: NET-138-162-0-0-1
Parent: NET-138-0-0-0-0
NetType: Direct Assignment
RegDate: 1990-05-07
Updated: 2011-02-23
Ref: http://whois.arin.net/rest/net/NET-138-162-0-0-1
OrgName: Navy Network Information Center (NNIC)
OrgId: NNICN-1
Address: 2465 GUADALCANAL ROAD
Address: BLDG 1265
City: VIRGINIA BEACH
StateProv: VA
PostalCode: 23459
Country: US
RegDate: 2006-09-21
Updated: 2011-08-17
Ref: http://whois.arin.net/rest/org/NNICN-1
OrgAbuseHandle: REGIS10-ARIN
OrgAbuseName: Registration
OrgAbusePhone: +1-800-365-3642
OrgAbuseEmail:
OrgAbuseRef: http://whois.arin.net/rest/poc/REGIS10-ARIN
OrgTechHandle: REGIS10-ARIN
OrgTechName: Registration
OrgTechPhone: +1-800-365-3642
OrgTechEmail:
OrgTechRef: http://whois.arin.net/rest/poc/REGIS10-ARIN