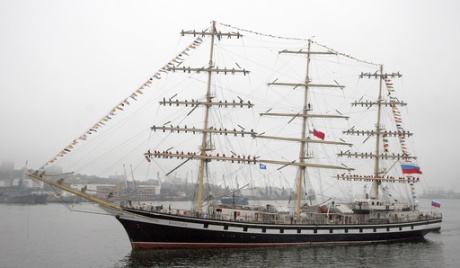 The Pallada Russian tall ship has set out from Vladivostok on a long journey. The naval cadets on board are due to visit South Korea's Pusan, the Chinese seaports Shanghai and Dalian, Vung Tau in Vietnam, and also Singapore.
This year, it is both young Russian seamen and cadets of the Shanghai Ocean University and Singapore Maritime Academy that will do practical training aboard the Russian sailing vessel.
The Pallada is due to take part in the Nagasaki Tall Ship Festival. The Russian sail training ship Pallada is in the Guinness Book of Records as the world's fastest sailing vessel. (TASS)
Windows to Russia!