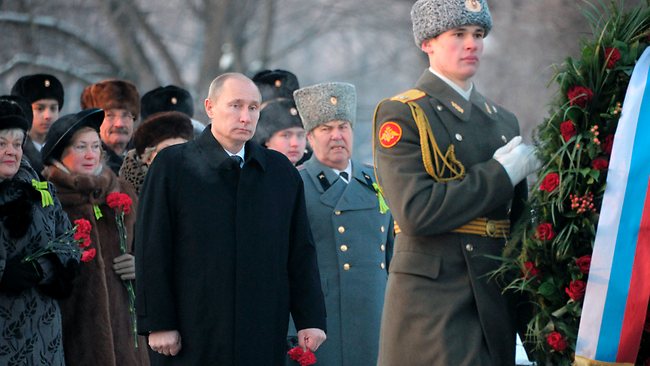 "My brother, whom I have never seen and did not know, was buried here, I don't even know where exactly," Mr. Putin said flatly during an annual wreath-laying at Piskaryovskoye Cemetery in St. Petersburg, where 470,000 civilians and soldiers were buried in mass graves. A memorial plaque at the site states that 641,803 people died of starvation in the city between 1941 and 1944.
"My parents told me that children were taken from their families in 1941, and my mother had a child taken from her — with the goal of saving him," he said at the event, which marks the anniversary of the blockade's end. "They said he had died, but they never said where he was buried. "
Late Friday, a St. Petersburg organization, We Remember Them All By Name announced that its researchers had found a record of Viktor V. Putin, who was born in 1940 and died in 1942. Aleksandr Nesmeyanov, of the organization, said he had found evidence that 10 men and 5 women with the last name Putin were buried in the mass graves, but only one, the baby Viktor, had the patronymic Vladimirovich.
Mr. Putin visits this site most years to commemorate the German blockade, when residents of the city were dying in such numbers that army engineers set off explosives in farmers' fields and dumped bodies in the holes. In the book "First Person," he said that his mother was so close to starvation that she lost consciousness and "they laid her out with the corpses" until someone heard her moaning. His father, hospitalized with war wounds, set aside his rations to feed her.
Mr. Putin, born in 1952, was his parents' third son but was the only one to survive. The first Putin son died in infancy.
Windows to Russia!