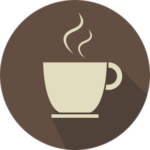 It's what life is about…
4 a.m. Ralph the Raven was sitting in a pine tree watching our home. The sun is up, but clouds obscure it as Boza and I start down the hill to the river. I want to check the bridge to see if it can be crossed easily. Rain and more rain has driven the river to try to overflow its banks in places and I could not be sure that the bridge was even there still…
Ralph followed us. He talked to Boza the whole way. First he would land in front of Boza and squawk at him. Boza would run straight at him at the sound. Then he would fly and land on a telephone pole top. Then silently watch us as we came nearer. Then we started the whole process over again and again. Stepping from one pole to another. It is interesting to watch and Boza likes it. It seems that Ralph does also…
Ralph for some reason stopped at the last telephone pole nearest the river. He would not go any farther. He sat and watched Boza and I while we checked things out and then decided that he was needed else where. Another raven came along and they squawked at each other for a minute and both took off for the forest. Could that have been his girl? Who knows?
* * * * *
I am debating whether to walk to a nearby village or not this morning. The bridge is still slightly underwater, but still there and still strong. Amazing actually. I still have a pack of chicken to cook and plenty of other food. I can wait a few days to see if the bridge comes completely out of the water. Would be easier to get across. But I need to walk, for Boza does not and is not able to take the long walks we use to do and I miss them. I need to take myself and the camera and walk for several hours. It will be cool today and in fact right now it is +8 outside… +13 as a high…
I did Boza's eyes this morning already, I have taken my pills already and we had a good walk that allowed Boza to do his doggy stuff. But do I need to go? That is the million dollar question and that is more important to me than trying to make sense of a western media that acts like a meeting between Putin and Trump was a power struggle and promoting all the leaders in the G20 as the saviors of the world…
[contentcards url="http://www.dailymail.co.uk/news/article-4675832/G20-leaders-enjoy-performance-Beethoven-s-Ode-Joy.html"]
They are just people, like you and me and they wipe their asses the same as we all do… (Well I hope you do?)
* * * * *
Boza and I walked the outer edge of the Tiny Russian Village and we found only a sleepy village with several weekenders from the big cities, passed out in their yards. One place had three guys laying in the yard, with a bunch of huge beer bottles and I shook my head. It seems that beer is the same here as in America. Contrary to popular belief, beer gets you drunk, just like sucking on a whiskey bottle…
I watch the coming and going of city folks all the time in the little village. To them the Tiny Russian Village is a party place. To me it is home. But many times I get really tired of the drunks from the cities driving all over the place and making car tracks in beautiful fields. I know! You gotta let off steam and it is a bunch safer to let off steam in the village than in a big city. But, they are loud and drunk doing it. As you can tell, I do not drink. I have in my past, but drinking alcohol is really not very fun to do…
* * * * *
It is sad…. The children born in the Tiny Russian Village, are reaching a ripe old age. They are also slowly dying off. The village homes that have been full of people for 10 years now are sitting empty. Still good homes, but the owners are sick, dead and or struggling to survive. Their families are not interested in coming to the village. Small towns and or villages are dying here as fast as in America. It is sad, for with our future generations, they desire instant gratification and a Tiny Village does not hole their attention like an iPhone does. Even if they come to the village, you will find them standing at the best reception spot for the phone in the village and only when their batteries die, do they venture back to charge it. We have such a spot at the corner of our land at the road side. I find people standing there and trying to social media it for hours…
The children born in the village die off and their children want to sell the Tiny Russian Village home…
* * * * *
Therefore, since Boza and I like peace and quiet!
Boza and I get up and walk a village that is till sleeping. I decide what I will do for the day and lately, I have to watch Boza so close that I get very little done. Right now he is sleeping very peacefully and I am thankful for that. He ate good, had good doggy important things to do and stood by me patiently to have his medicine done. He slept by my side last night. It was not a bad night, but at 1:30 a.m. I had to put a single drop into his eyes. This took care of any issues and he slept soundly the rest of the night…
I guess what I am trying to say is this…
I am thankful for the small things in life and my Boza is one of those small things in life. Another is Svetochka. They are my two buddies and that is what life is about…
WtR